View highlights from teaching and learning below and on HaBS News.
Teaching and Learning in the news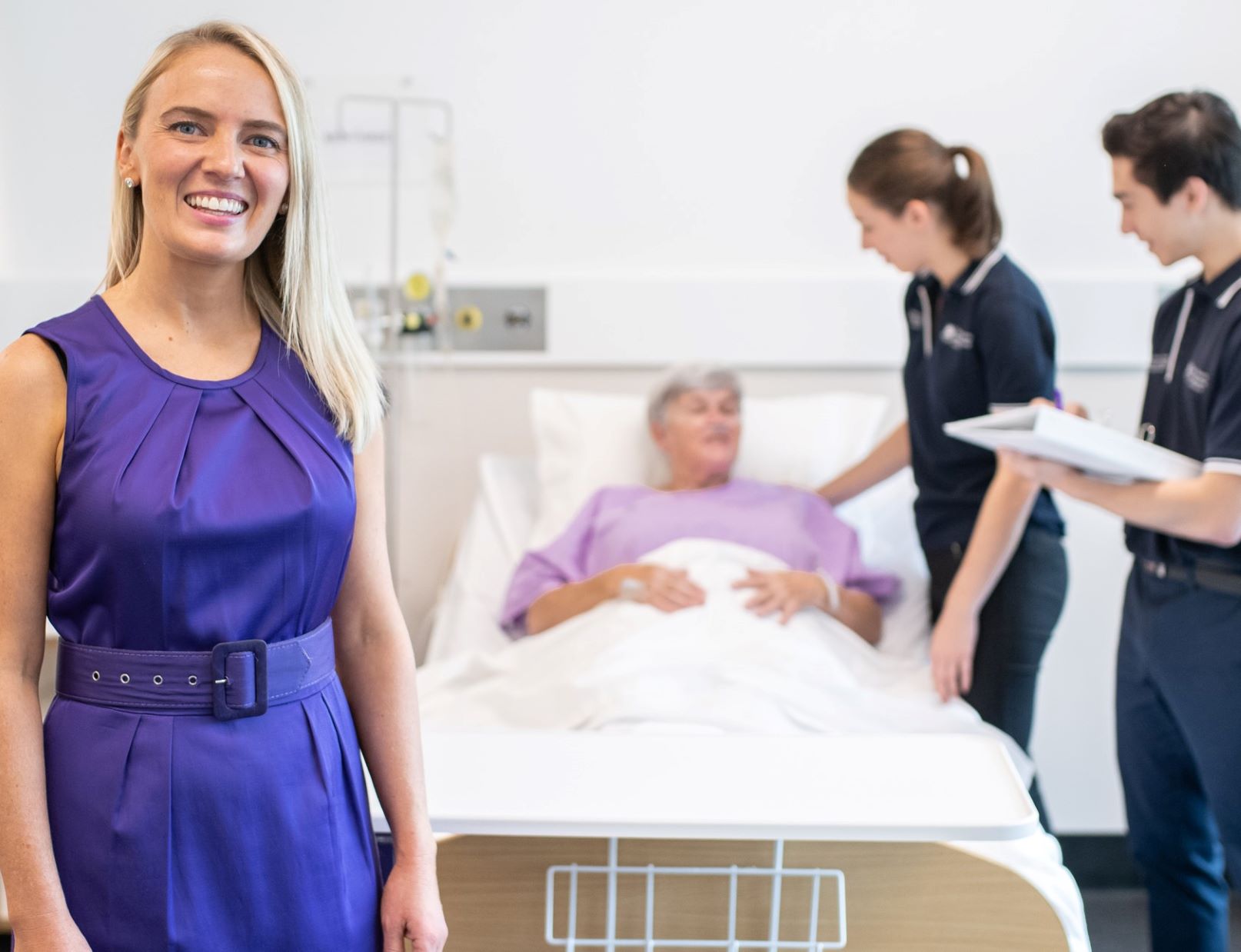 Update 2, 2020 - Key metrics, achievements and initiatives
Teaching & Learning Highlights
Extraordinary effort in moving to on-line and flexible teaching formats at short notice.
Successful mid-year 2020 intake initiated in many programs.
Sustained high international demand (and acceptances) for Semester 2, 2020 and 2021 despite global outlook.
Highest first preference domestic demand by faculty for 2021.
Telehealth for Clinical Practice curriculum resources project completed. 
IPE facilitator training undertaken.
Professor Blake McKimmie appointed as the inaugural Director of Teaching Innovation, commencing in 2021. 
Dr Norman Ng awarded U21 Health Sciences Group Teaching award for 2020. The award recognises leaders in the Health and Behavioural Sciences area and shares their areas of good practice across the network.
Australian Awards for University Teaching 2020

Professors Blake McKimmie, Barbara Masser & Mark Horswill (Psychology)

Australian Universities Teachers of the Year
Award for programs that enhance learning - Crime 101x

Dr Leanne Coombe, Dr Emma Crawford, Adjunct Associate Professor Alison Nelson, Associate Professor Jodie Copley, Condy Canuto, Associate Professor Jon Willis, Dr Anne Hill, Adjunct Associate Lecturer Renee Brown, Dr Lisa Fitzgerald, Professor Murray Phillips

Award for programs that enhance learning - Indigenous Health Education and Workforce Development team
Update 1, 2020 - Key metrics, achievements and initiatives
Teaching & Learning Highlights
High entry standards retained for 2020 despite smaller graduating high school cohort
Modest OP threshold relaxation in six programs.
High demand for new Master of Pharmaceutical Industry Practice degree.
Digital health curriculum resources project progressing.
Faculty Interprofessional curriculum scaffold developed plus development of facilitator training modules underway.
Excellent response to challenge of moving to online learning that commenced with UQ2U activities.
Two successful Teaching Innovation Grants – one on Interprofessional Education and one (with Faculty of Medicine) on digital literacy within the electronic medical record.
 U21 Global Education Enhancement Funding awarded to UQ team led by Dr Allison Mandrusiak from UQ's School of Health and Rehabilitation Sciences. The UQ team worked with colleagues from University of Johannesburg and Pontificia Universidad Católica de Chile.
Teaching and Learning Retreat was held on 14 February.
HaBS Placement Project
Project is ongoing to improve efficiency and effectiveness of placement management processes across HaBS.
Sarah Dahl has been appointed as the Senior Manager, Work Integrated Learning and Meagan Crabb has been appointed as the Placements Coordinator.
2019 Update - Key metrics, achievements and initiatives
As has been the case since the Faculty was formed in 2014, HaBS attracted the highest number of domestic first preferences of the University's six faculties in 2019 and continues to do so for 2020.  While there is some overall reduction in the number of first preferences for faculty programs (as a consequence of new offerings in high demand programs by other universities and discontinuation of the Bachelor of Oral Health and Bachelor of Human Services programs) entry standards remain high.  In the 2019 intake the cut-offs became more competitive by one OP for two programs (the physiotherapy and the nursing/midwifery dual degree) and less so by one OP for two other degrees (pharmacy and exercise & nutrition sciences).
The Faculty's percentage of QTAC undergraduate enrolments made to OP1-5 applicants in 2019 (of 69.7%) was clearly above the University average (of 59.4%).
An OP entry guarantee has been introduced for some programs for 2020 (as a strategy to help offset any potential demand drop as a consequence of the smaller school leaver cohort).
The Faculty remains above the University average on a number of measures of student outcomes (e.g., retention rates for both domestic and international bachelor degree students; progress rates for coursework students), graduate employment outcomes (e.g, full time employment for undergraduates four months after graduation) and graduate satisfaction (on all three graduate attribute scales).
In the 2018 Student Experience Survey HaBS recorded the highest percentage of student satisfaction on 4 of the 8 performance indicators.
Successful program accreditation/re-accreditations occurred across a range of professional programs in 2019, including the Master of Psychology (in the field of Clinical Neuropsychology) and the Bachelor Health, Sport and Physical Education programs.
The study of Post-University Destinations conducted by ISSR found that only 2% of UQ HaBS graduates were unemployed cf 3.9% for non-HaBS UQ graduates.
More teaching and learning leaders within the Faculty were recognised by Higher Education Academy (HEA) Fellowships in 2019. Seven new senior fellowships, six fellowships and nine associate fellowships were awarded to staff within HaBS throughout 2019. 
A community of practice for Interprofessional education was established.  Enrolments in the common first your course introducing IPE (HLTH1000) increased to 1456 in 2019.
SSAF-supported projects were completed in 2019 to enhance student mentoring, international and rural student support (HaBS); to support professional futures (SHRS/HMNS); exposing medical students to exercise science (FoM/HMNS); career mentoring (Dentistry/NMSW).
Significant advances have also occurred throughout 2019 on the blending of nine large courses under the UQ2U initiative and on the development of online clinical education materials (the ClinEd2U@UQ program) in conjunction with Medicine and Veterinary Science.
A set of Indigenous curriculum modules has been developed for modular uses in programs and courses within HaBS and the Faculty has also co-funded with SQRH a project to develop a set of digital health resources and curricula.
Dr Allison Mandrusiak, Dr Roma Forbes & Ms Katrina Williams (from SHRS) won the Australian Financial Review Higher Education award for Student Learning for the Physiotherapy Standardised Practice Program.
Dr Anna Rumbach (SHRS) received a National AAUT Citation for Outstanding Contributions to Student Learning.
A number of HaBS staff were recognised with UQ Teaching and Learning Awards for 2019.   Associate Professor Jodie Copley (SHRS) received a UQ Award for Teaching Excellence; Dr Anna Hatton (SHRS) received a UQ Citation for Outstanding Contributions to Student Learning; Tim Barlott (SHRS) received a UQ Commendation for Outstanding Contributions to Student Learning; and a team led by Associate Dean Academic, Professor Sarah Roberts-Thomson received a UQ Award for Programs that Enhance Learning for the ePortfolio project.
Other things of note for 2019 included:
Associate Professor Neil Cottrell (HaBS) (team includes HaBS staff - Alecia James, Dr Norman Ng, Sam Harris, Katie Martell and Jessica Tsai) - Opteration outbreak: Escape rooms for developing interprofessional communication, team building and conflict management skills, UQ Teaching Innovation Grant
Associate Professor Neil Cottrell with others - Building Digital Literacy and interpofessional learning of health professional students by embedding teaching cases in an electronic medical record, UQ Teaching Innovation Grant
Digital health curriculum resources project was commenced.
Placements Management project (with Bright Consulting) was undertaken.
Interprofessional Education Faculty Committee, Community of Practice and partner engagement activities took place.
Master of Pharmaceutical Industry Practice has started well with a cohort of 26 students and continues to get enquiries/enrolments for 2020 and beyond.
Program Architecture review is underway.
Faculty Student Experience Committee established.
Faculty Student Experience Team established.
Progress on mapping employability skills across our curriculum with the assistance of the Faculty Career Advisor.
The faculty has been trialling augmented reality devices, Hololens, being incorporated into the curriculum and this will ramp up in 2020.
Recognition of Academic Excellence event was held again in 2019 and recognized students that are excelling in their studies as well as those the university awarded academic scholarships.
Course renewal: HaBS T&L Office established a data-led course renewal process, identifying courses with pedagogical needs and providing support over an extended period.
Mud Map initiative: we now have a live map of T&L initiatives across UQ and within the Faculty, to assist staff in negotiating the emergent spaces and to provide a connection to the key resources and stakeholders. https://habs.uq.edu.au/teaching-learning-initiatives
Course Coordinator handbook completed.

Speech Pathology (UG and PG) was reaccredited in 2019.