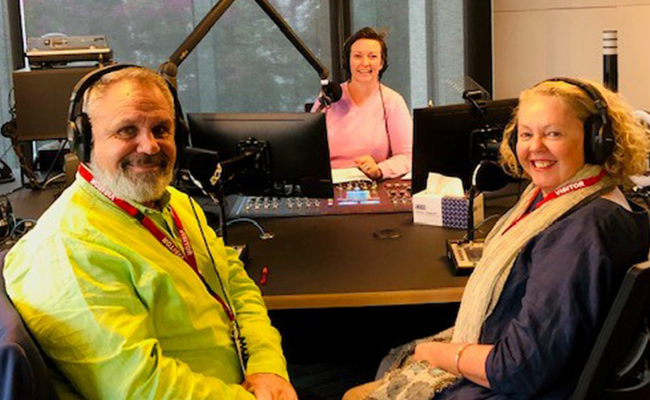 Professor James Ward  from UQ's Poche Centre for Indigenous Health joined Indigenous Health Research Group, Associate Professor Kym Rae on ABC Brisbane Mornings to talk about Aboriginal and Torres Strait Islander peoples having an equal voice when it comes to First Nations health.
"Our objective is to transform health and equity and improve health outcomes for First Nations people across the country," Professor Ward said. 
"We have a large focus on urban indigenous health and are probably the only research centre in the Australia that's focused on urban First Nations peoples health.
"We also, like Kim, do a lot of work with our community partners and that's pretty important in Indigenous research.
"One thing that is really persistent is the inequity that remains among First Nations people compared to the rest of the population.
"We're really interested in understanding and unpacking the system to understand why this inequity remains and by only working with communities can you start to develop questions, develop methods and develop ways of implementing research so that it can be translated so that we can get out of this cycle of constant inequity."
The interview runs from 2:09:31.