Are you interested in how brain health changes with age?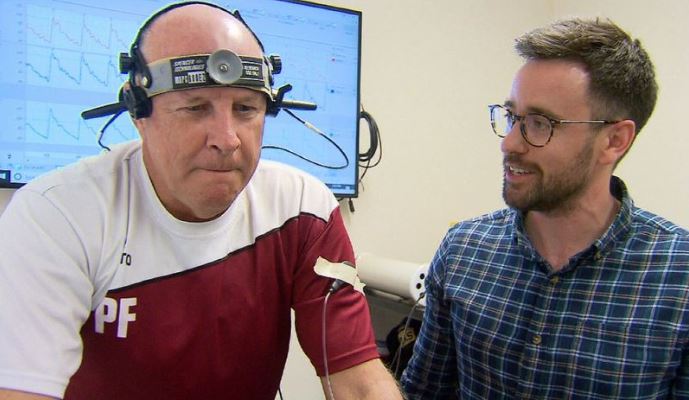 Initial research has shown that people with higher blood pressure have poor function of the arteries feeding the brain. This is linked to the future risks of dementia and stroke.
This study will look at the function of arteries feeding the brain at rest, and during a handgrip exercise task in middle-aged males and females.
With ageing, changes in brain health differ between males and females. As part of this study, we are also looking to understand how menopause influences brain health.
If we can improve blood flow to the brain with acute exercise in middle-aged males and females, in the future we may be able to use exercise to trigger positive adaptations to the health of the arteries feeding the brain.
Within the Physiology and Ultrasound Laboratory in Science and Exercise (PULSE) at the School of Human Movement and Nutrition Sciences, you will undertake a comprehensive assessment of your blood pressure, vascular and brain artery function using novel, non-invasive ultrasound techniques. As part of this assessment, you will be asked to complete a short, submaximal handgrip task.
You'll receive:
Free assessment of peripheral and central blood pressure
Free, novel assessment of brain artery function
Free, novel assessment of vascular structure and function.
Eligibility:
Male and female, age: 40–65 years
Adults with high blood pressure
Adults with normal blood pressure
This study runs from August 2019 – December 2021.
Register your interest:
Please email researcher Stefanie Ruediger, or complete a quick online survey.
This study has been approved by The University of Queensland Human Research Ethics Committee [Approval No. 2018002256]