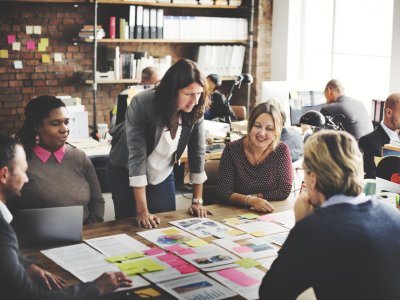 Psychology graduates now have the opportunity to undertake a Master of Business Psychology at the University of Queensland.
The new School of Psychology program is designed for people interested in using psychological theory and knowledge in business.
Course content has been developed to meet industry demand for consultants who understand business issues and problems, and who have an advanced understanding of human behaviour in the workplace.
The program aims to provide the core psychology expertise and business acumen essential to enhance individual, team and organisational effectiveness across business, government and not-for-profit settings.
Students will gain valuable skills in how to design high performance work systems, how to improve the quality of leadership, and how to transform the culture of an organisation.
Additionally, working as part of a team on consultancy projects and via internships with external organisations will deliver hands-on experience solving practical problems in business. 
Program director Professor Andrew Neal said students will receive a unique opportunity to gain skills under the supervision of experienced practitioners, and to build networks with potential employers.
"Employees with a background in business psychology are sought after for their unique analytical and practical skillset and theoretical understanding," said Professor Neal.
"Graduates can work in a range of roles such as organisational development and management consultants, change management specialists, and human factors specialists."
The UQ School of Psychology is ranked number 21 in the 2016 QS World Rankings. It attracts experts from around the world to research, teach, and practice. Students have access to world-class facilities and resources to help them develop the attributes that make UQ graduates globally competitive.
Prerequisites for enrolment in the Master of Business Psychology are a Bachelor of Psychological Science (Honours IIA) or equivalent four-year degree in psychology.
More details are available on the Master of Business Psychology program page, and prospective students can make an online expression of interest.