At the Faculty of Health and Behavioural Sciences, we recognise the importance of integrated care within the health system.
Therefore we utilise interprofessional education and interdisciplinary research to transform health care, and strive to embed evidence-based best practice into the health system. Our academics are world-leaders in innovative research and education, exploring how behaviour influences health, and how health influences behaviours.
Whether you are a friend, alumni or a partner of the Faculty, there are a number of ways you can get involved – one of the most powerful is through philanthropic support. Join us on our journey to creating a healthier future for our community by empowering students, enabling research and enhancing our ability to improve health outcomes in our community.
Thank you to our generous donors who partner with us to support scholarships and research across all disciplines at the Faculty. You are a crucial part of our vibrant, growing community – because of you, the Faculty can provide equitable education to more students, support vital research funding for our researchers and foster cutting-edge expertise across health disciplines.
Get in touch to explore how you can join us to create a healthier future, together.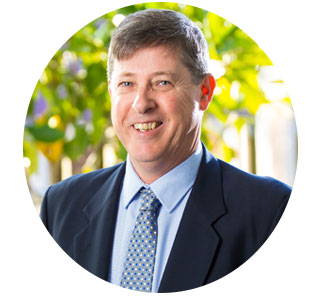 Professor Bruce Abernethy
Executive Dean
Faculty of Health and Behavioural Sciences
Enquiries
Let us help you
If you would like to discuss your gift, please contact HaBS Advancement.
Telephone: (07) 3346 3039
Email: habs.advancement@uq.edu.au
Mail:
UQ Advancement
The University of Queensland
Brisbane QLD 4072
Give to the Faculty of Health and Behavioural Sciences
Empowering students through life-changing scholarships
Every year, the Faculty awards 60 prizes and scholarships across all disciplines, all funded thanks to the generosity of our community of donors and alumni.
One such scholarship, The David Dunlop Memorial Scholarship, supports a first year Dental Science student facing financial hardship. "Since moving to Brisbane I have had to work two jobs, sometimes three, to support myself, pay my bills and rent independently, and front the expenses of dental science equipment", says Macey Jones, the 2021 David Dunlop Scholarship recipient. "Receiving the Scholarship has greatly reduced the stress of managing my savings to afford living and study expenses."
The scholarship was created in memory of Dr David Dunlop by family, colleagues and friends of Dr Dunlop, who unexpectedly passed away in 1997 then aged 50. The endowment fund will celebrate the memory of Dr Dunlop in perpetuity at UQ, by supporting every year a highly motivated student. "For two years, I studied Health Sciences maintaining a GPA of 6.5 or above, and took UCAT twice before getting into the Dental Science Program – this passion is what keeps me going," Macey says.
With close to 7,000 students enrolled at the Faculty, there are many more students whose life, like Macey's, could be transformed with the support of a scholarship. When you give to our scholarship program, 100% of your donation supports a deserving student like Macey. You can choose to support the Faculty's Allied Health, Nursing and Dentistry Scholarships fund, which support students across all disciplines. Alternatively, work with the Advancement team to create a scholarship that is meaningful to you.
Minderoo Centre – Plastics and Human Health
The transformative partnership between the Minderoo Foundation and the Queensland Alliance for Environmental Health Sciences enabled the establishment of the Minderoo Centre – Plastics and Human Health. The Centre academics are world-leaders in research on methods to sample and measure micro- and nano-plastic particles as well as plastic chemicals contamination in humans, with a focus on brains.

Minderoo Foundation Chair Dr Andrew Forrest AO said with plastic production forecast to double over the next 20 years and the level of human exposure increasing, the partnership with UQ was critical.

"For some time now, international researchers have been expressing grave concerns about the toxic impacts of plastics on human health. Now, with this partnership, we can add the weight of Australian evidence to the world's awareness,'' Dr Forrest said.

UQ QAEHS Director, Professor Kevin Thomas said: "Current best estimates suggest that, on average, an adult consumes around 1,000 plastic particles a day through food, water and air. The support from Minderoo Foundation will allow our team to develop methods and techniques to analyse these plastics and refine the detection of plastic chemicals, and to gather evidence as to whether they enter the body and if so at what levels."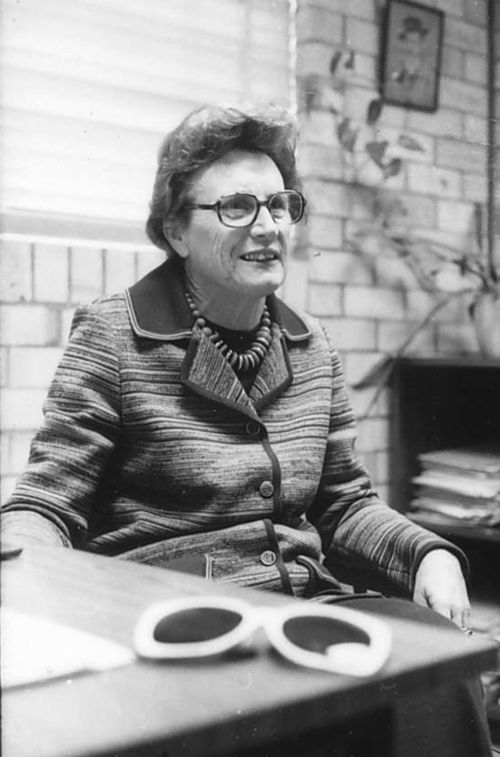 The impact of a legacy gift – the Chamberlain Estate
Emeritus Professor Edna Rose Chamberlain was a trailblazer in Social Work – she was first woman to become a Social Work professor in Australia and first female dean at UQ when she became Dean of the Faculty of Social Work.

She was an inspirational figure in developing and promoting social work and social work education throughout Australia. Her contribution to professional education, community service and social justice were recognised in 1988 when she became a Member of the Order of Australia. Her passion for social justice lives on at the School of Nursing, Midwifery and Social Work. "Professor Chamberlain was a well-respected educator who emphasised the links between public issues and private pain", says current Head of Social Work, Professor Karen Healy, who was taught by Professor Chamberlain.

Through a bequest to the School, Emeritus Professor Chamberlain continues to impact generations of Social Work students and researchers at UQ. "Professor Chamberlain would be delighted that her life's purpose, to create a fairer world, continues through her gift to us", says Prof Healy.

The impact of Emeritus Professor Chamberlain is also remembered in the naming of the Chamberlain building, which is part of UQ's Philanthropy trail.
100% of donations go to the cause. Gifts to UQ and The Faculty of Health and Behavioural Sciences are tax deductible.
Support UQ researchers and students as they create change locally and globally.