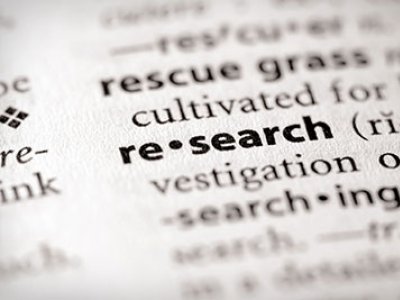 International Clinical Trials Day commemorates the day Scottish physician James Lind conducted the first recorded controlled clinical trial. On 20 May 1747 Lind divided sailors into groups to test the effect of citrus fruits on scurvy.
Around the world International Clinical Trials Day is celebrated to raise awareness of the importance of clinical trials and research in healthcare. Below is just a snapshot of some of the clinical trials and research currently being undertaken by UQ Faculty of Health and Behavioural Science researchers.
A number of the trials are currently recruiting participants and, in the spirit of the day, we encourage you to get involved — after all, when was the last time you had scurvy?
Exercise for Type 2 Diabetes
Investigating a new 8-week supervised exercise training study designed to improve blood glucose control and overall health and well-being. Participants, aged 18-80, with type 2 diabetes are sought for free training sessions with an Accredited Exercise Physiologist (AEP).
More details: exercise4diabetes.com  
Groups 4 Health Mums
Groups 4 Health (G4H) is an evidence-based program designed to help people better understand and manage their social relationships, with the goal of improving health and well-being. G4H Mums is a trial group program specifically for women who are pregnant, or have had a baby within the past 12 months to address issues such as social isolation, anxiety, stress and depression.
More details: groups4health.com/mums 
High intensity exercise for patients with non-alcoholic steatohepatitis
Examining whether high intensity interval training (HIIT) is effective for improving insulin sensitivity and other health measures such as liver and visceral fat, vascular function, and fitness in patients with non-alcoholic steatohepatitis (NASH), which is strongly linked to type 2 diabetes and cardiovascular disease.  Adults, aged 18-70, with biopsy-proven NASH, are sought for 12 weeks of free supervised exercise training. 
More details: s.keating@uq.edu.au 
Evaluating the Mindfulness for MS program
A brief (5 session) mindfulness meditation program was developed in 2014 and continues to be delivered to people with Multiple Sclerosis (MS) through MS Queensland. The current research aims to evaluate whether the program improves mindfulness skills, psychological health, fatigue, self-compassion, acceptance, and quality of life. The program is run across Queensland by community-based psychologists and psychologists in training. Participants must have a diagnosis of MS.
More details: maddison.campbell1@uqconnect.edu.au  
Teen Triple P Online
A newly developed free online program to help Australian parents navigate adolescence and gain practical tips on supporting their teen (aged 10-16). To be eligible parents must speak English and have concerns regarding either parent-adolescent conflict or behavioural concerns about their adolescent.
More details: exp.psy.uq.edu.au/parentingteens/project/online 
Coping skills training for living with chronic low back pain
Examining the effects and mechanisms of cognitive therapy, mindfulness meditation, and mindfulness-based cognitive therapy on chronic low back pain (CLBP); investigating both brain state data (electroencephalogram) as well as self-report data to examine the potential unique and shared mechanisms underlying treatment effects. Adult participants with CLBP are sought for a weekly two-hour therapy session for eight weeks. 
More details: m.day@uq.edu.au
Exercise training and prostate cancer
Adult male volunteers with castrate-resistant prostate cancer, currently on androgen deprivation (ADT) and at the pre-chemotherapy stage, are sought to take part in a world-first exercise training program designed to help improve longevity and health-related quality of life. Participants will receive exercise training sessions and support from an Accredited Exercise Physiologist three days per week for two years.  
More details: natalie.vear@uq.edu.au
Understanding exercise time of day preferences
To understand whether there is a difference in physical activity levels between people who exercise in the morning compared to those who exercise in the evening. Active individuals (exercise 2+ times/week) are sought to wear an accelerometer for one week and complete a questionnaire to assist understanding of individuals' exercise time of day preferences.
More details: exercisetimeofday.wixsite.com/preferences 
Positive Parenting for Healthy Living with Type 1 Diabetes
This program offers practical ideas and support for parents of children with type 1 diabetes, designed to help parents manage their child's illness, assist children in coping with their illness and emotions, and prevent and manage difficult child behaviour. Parents of children, aged 2-10, with type 1 diabetes are currently able to access this program free of charge as part of a UQ research project.
More details: exp.psy.uq.edu.au/t1diabetes   
Evaluation of a sport-focused training program for individuals with a megaprosthesis for management of bone sarcoma
Investigating whether an exercise training program could improve health, fitness and functional outcomes for people who have undergone bone replacement surgery. Three to five people, aged 15-35, who have undergone insertion of a lower limb megaprosthesis for the treatment of a bone tumour are sought for 30 weeks of free, personalised training in a sport or exercise of their choice.
More details: paula.wilson@uqconnect.edu.au
Understanding the use of dietary nitrate supplements
To gain a better understanding of the knowledge, attitudes, beliefs, and perceptions regarding the efficacy and safety of dietary nitrate supplements. This study is part of a larger program of research aimed to ensure the safest and most effective use of supplements in exercise and sport.
More details: dietarynitrate.wixsite.com/survey
The effects of prolonged wear of textured shoe insoles on walking in people with MS
Research aimed at improving mobility of people with multiple sclerosis (MS). Adult participants, diagnosed with MS, able to walk 100 metres either independently or with a mobility aid, are sought to take part in a three-month trial of specially designed shoe insoles.
More details: a.hatton1@uq.edu.au 
Enhancing language learning in ageing with exercise
To understand how exercise affects learning by training people to learn new words immediately after or before they have exercised. Understanding how exercise affects language learning could help patients with brain conditions such as stroke, Alzheimer's and Parkinson's disease. Healthy participants, aged 60-85, who have English as their primary language, are sought to take part in exercise and language learning tasks.
More details: exercise-ella.com 
Physical impairments in individuals with ankle osteoarthritis
Research to better understand ankle osteoarthritis (OA) and related physical limitations, and to develop more targeted strategies for managing ankle OA in the future. Volunteers sought who have symptoms indicative of ankle OA, along with healthy participants with no history of ankle pain or injury as a control (comparison) subject.
More details: shrs.uq.edu.au/physical-impairments-individuals-ankle-osteoarthritis-compared-healthy-controls
The relationship between shame and psychopathology
Examining the relationship between early shame memories and later psychopathology, along with the role of compassion as a mediator and the role of early memories of warmth and safety as a moderator in this relationship.
More details: exp.psy.uq.edu.au/shameandpsychopathology
Whether exposure to different body types on social media has differential effects on people
Examining whether exposure to different body types on social media has differential effects on people; specifically, this study is investigating this effect in the context of the social media movement 'Fitspiration'.
More details: uqpsych.qualtrics.com/jfe/form/SV_bxBpVMZ2aqKiEXb
Psychological intervention for post-intensive care syndrome
Post- intensive care syndrome is a significant concern for patients who have been in an Intensive Care Unit (ICU). This study at the Princess Alexandra Hospital compares different psychological methods of early intervention immediately after ICU discharge to reduce the psychological impact.
More details: j.kenardy@uq.edu.au
Combatting post-concussion syndrome with cognitive behavioural therapy
Mild traumatic brain injury, or concussion, is a relatively common experience; most who experience it will recover fully, however a significant proportion can go on to develop a more chronic course sometimes called post-concussion syndrome (PCS). This project at Ipswich Hospital is aimed at preventing the development of PCS in adults with mild traumatic brain injury using cognitive behavioural therapy.
More details: j.kenardy@uq.edu.au
Preventing post-traumatic stress disorder in young children
There are significant psychological effects of burn injuries in young children age 5 and under, including post-traumatic stress disorder. This randomised control trial at Lady Cilento Children's Hospital compares a brief parent focused cognitive behavioural intervention aimed at prevention. 
More details: j.kenardy@uq.edu.au
Parents under Pressure (PuP) program
Dr Paul Harnett of the UQ School of Psychology is involved with two clinical trials of the Parents under Pressure (PuP) program in the UK, a program designed for families facing difficult life circumstances that impact on family functioning, such as depression and anxiety, substance misuse, child abuse and neglect:
Improving parenting in families with drug or alcohol problems – examining the effectiveness of a program targeting the parenting of substance-dependent parents of infants; outcomes of interest include evidence of an improvement in parent-infant interaction, reduction in the potential for child abuse, improved parenting and reduction in family stress.
More details: nspcc.org.uk/services-and-resources/services-for-children-and-families/parents-under-pressure
Easing the pressure on drug addict dads – a two-year feasibility trial to assess whether the PuP program can protect Scottish children and help their drug addict fathers lead fulfilling family lives. 
More details: napier.ac.uk/about-us/news/parentsunderpressure 
Media: Dani Nash, UQ Communications, dani.nash@uq.edu.au, +61 7 3346 3035.