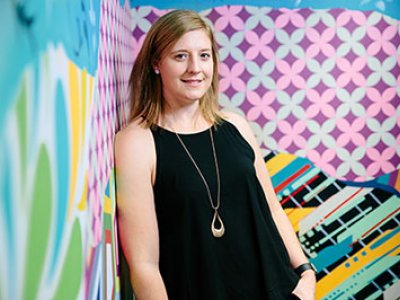 There is no such thing as a one-size-fits-all approach when it comes to exercise – it's important to undertake the right type of exercise for your physical ability and the goal you set out to achieve.
These messages are central to the theme of this year's Exercise Right Week (22 – 28 May): 'Who's your match? – Getting to know your expert of exercise'.
With this in mind, we spoke to Dr Emma Beckman, an Accredited Exercise Physiologist and lecturer in the UQ School of Human Movement and Nutrition Sciences, and asked her about the importance of seeking the right exercise expert.
"Exercise physiologists, sport scientists, exercise scientists – they're all available to help people get to their exercise goals.  
"Everyone has individual needs. For instance, you might have a chronic medical condition such as diabetes or you might be recovering from cancer and these are conditions that would benefit from exercise, but they really require expert advice. An Accredited Exercise Physiologist would be well placed to help create a management plan for your illness and help you to be physically active. 
"Or you might be an elite athlete, or part of a sporting team, looking for that tiny little performance gain, in which case an Accredited Sport Scientist might be the person for you. They have a unique skill set for optimising biomechanics and physiology for that winning edge. 
"Accredited Exercise Scientists are also tertiary qualified experts in exercise, equipped with the knowledge and skills to apply the science of exercise to develop interventions that improve health, fitness, and well-being, and assist in the prevention of illness or injury.
"There is so much conflicting information on exercise out there that it's essential to find an expert that can individualise exercise specifically for you and your unique needs."
Exercise Right Week is supported by Exercise and Sports Science Australia, the accrediting body of sport scientists, exercise scientists, and accredited exercise physiologists in Australia. 
Find out more about studying exercise and sports science at UQ. 
Media: Dr Emma Beckman, e.beckman@uq.edu.au, +61 7 334 67904; UQ Communications: Dani Nash, dani.nash@uq.edu.au, +61 7 3346 3035.