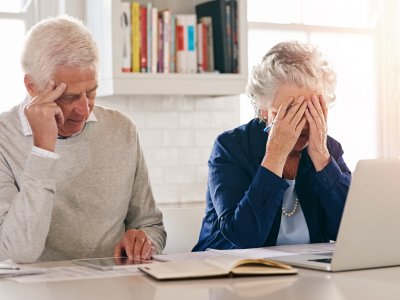 Failed information technology systems implemented in social welfare agencies – costing taxpayers hundreds of millions of dollars - have provided valuable insight for agencies looking to adopt new systems.
A study led by Dr Philip Gillingham from The University of Queensland School of Nursing, Midwifery and Social Work investigated why web-based application Patchwork failed to achieve its aims when implemented in a social welfare agency.
Patchwork is designed to facilitate communication between practitioners in different social welfare agencies and has been used in local government agencies in Australia and child protection agencies in England.
"We asked senior managers and information technology managers to identify the problems they experienced when Patchwork was implemented," Dr Gillingham said.
 "Some of the key reasons included inconsistent project management, program launch proving problematic against competing priorities of workers, and the time required for the system to become useful being too long.
"In this case, and what tends to happen in a lot of situations when technology is implemented as the magic bullet, a behavioural change of staff practice solved the problem rather than the web-based program.
"Inevitably the program failed to be useful and the time and money spent was wasted."
The research team used the findings to shape key recommendations for government and non-government social welfare agencies to consider when adopting new technology in the future.
"What is clear is, when designing digital technology for use by social welfare workers, it has to be participatory and involve the end users," Dr Gillingham said.
"Other important aspects to consider is what data has to be recorded, who will enter it, what will be done with the data and why it is being collected.
"Currently organisations collect a lot of data, which is time intensive, with no clear rationale and datasets have been found to be incomplete, making it useless."
According to an ombudsman's report in 2009, the information system used in child protection in Victoria was projected to cost $29 million, however the actual cost in 2009 was $95 million.
"Ultimately decision makers need to assess whether new technologies will improve outcomes for service users, to a level that makes the financial investment worthwhile," Dr Gillingham said.
"End users such as social workers and social care staff need to be involved in the process of defining agency need in relation to information systems.
"They need to assess the extent to which new technologies will enhance their ability to deliver services or make new services possible."
The research will continue for the next four years and will involve agencies and academics globally including the United States, England, Ireland, Belgium, Germany and Finland.
This part of the study was published in the European Journal of Social Work.  
Media: Dr Philip Gillingham, p.gillingham@uq.edu.au, +61 7 3365 1842; Kirsten O'Leary, UQ Communications, k.oleary@uq.edu.au, +61 73365 7436.