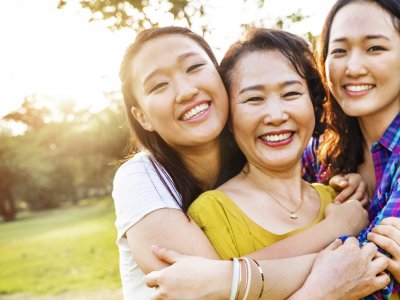 Can parent-adolescent relationships influence a teen's mental health? University of Queensland researchers are seeking families with teenagers to help them find out.
UQ School of Psychology senior research fellow Dr Kylie Burke said teenagers' relationships with their parents were important in helping them become more resilient.
"Supportive parenting can help teenagers be happy and healthy and reach their full potential," Dr Burke said.
"By examining these relationships we hope to develop better ways to support young people with severe behavioural problems or those experiencing anxiety, and their families.
"Our aim is to improve treatment for young people facing mental health difficulties, and particularly to consider how parents can be better involved in treatment approaches."
The study is being conducted by researcher Clarissa Lui at UQ's Parenting and Family Support Centre.
Parents and their teenager (aged 11 to 17) are sought to take part in both face-to-face and online sessions.
Participants are required to be fluent in English and be able to attend UQ's St Lucia campus.
Parents of participating families will be offered a free two-hour Coping with Teenagers' Emotions parenting discussion group.
The discussion group, based on the successful Teen Triple P  ̶  Positive Parenting Program, is designed to give parents strategies to understand and support teenagers in dealing with difficult emotions.
More information on the study is available via the Parenting Teenagers website or by contacting the research team at parentingteens@uq.edu.au.
Media: Dr Kylie Burke, parentingteens@uq.edu.au, +61 7 3365 7306; PFSC Communications Manager Paddy Hintz, p.hintz@uq.edu.au, +61 431 706 882.