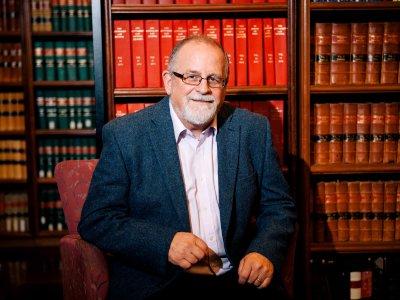 At a Festschrift jointly sponsored by The University of New South Wales and The University of Queensland Professor Wayne Hall was recognised as a research leader, mentor, and advocate for ethical and evidence based drug policy.
Major national and international figures in the addictions field and past and present students, colleagues and collaborators attended the event to pay tribute to Professor Hall, one of Australia's, and the world's most highly cited social scientists.
UQ's Centre for Youth Substance Abuse Research Director Professor Jason Connor said what Professor Hall has contributed to the alcohol and drugs fields has made a significant impact on addiction research and policies in Australia and internationally.
"An outstanding leader and mentor Professor Hall has made a lifelong impression on his former PhD students, postdocs and junior staff members who attended the event to honour his 30 year esteemed research career.
"Among his past students and others he mentored in research careers who attended are NHMRC postdoctoral fellows, ARC DECRA fellows, NHMRC Career Development Fellows and Professors.
"As a colleague myself we all feel fortunate to have worked with such a respected leader and many of his past and present colleagues showed their gratitude by paying tribute at the event."
In a video interview published to honour Professor Hall, Director of the UK Society for the Study of Addiction (SSA), Professor Sir John Strang said Professor Hall has been a major influence on many people in the field and has had international effect.
The event was well attended by colleagues from around the world including Professor Strang (National Addiction Centre and Institute of Psychiatry, Kings College London), Professor Beau Kilmer (RAND Corporation, Santa Monica, California) and Paul Griffiths (European Monitoring Centre on Drugs and Drug Addiction, Lisbon).
Some of his colleagues from Australia who paid tribute at the event included Professor Richard Mattick and Professor Louisa Degenhardt (National Drug and Alcohol Research Centre), Professor Lisa Maher (Kirby Institute), Emeritus Professor Simon Chapman (University of Sydney) and Don Weatherburn (Director, New South Wales Bureau of Crime Statistics and Research).
Also attending from UQ were Professor Bruce Abernethy (Executive Dean, Faculty of Health and Behavioural Sciences) Professor Jason Connor (CYSAR Director), Professor Leanne Hides (Lives Lived Well Professor, UQ School of Psychology) and Professor Jochen Mueller (Queensland Alliance for Environmental Health Sciences Theme Leader for Emerging Environmental Health Risks).
A summary of Professor Hall's career accolades over the past 30 years include:
- Director of the National Drug and Alcohol Research Centre (NDARC, est 1986) at UNSW when addiction was a young research field not highly regarded within the health field.
- Under Professor Hall's leadership as Director (1994 – 2001), NDARC researchers working on community concern about heroin established international collaborations that spearheaded the development of a broader harm-minimisation perspective within Australia on how best to respond to drug problems.
- In 2002, the year Professor Hall became a Fellow of the Academy of the Social Sciences in Australia, he moved to UQ to establish an interdisciplinary research program on the public policy and ethical implications arising from scientific advances such as the sequencing of the human genome.
- This work led to the award of his NHMRC Australia Fellowship (2009-2013) on addiction neuroethics, the public policy and ethical implications of genetic and neuroscience research on addiction.
- From 2014-2016 Professor Hall served as Director of CYSAR; which in 2017 became only the fourth drug and alcohol research centre to obtain Commonwealth Department of Health direct funding in partnership with Professor Leanne Hides' Lives Lived Well funded group.