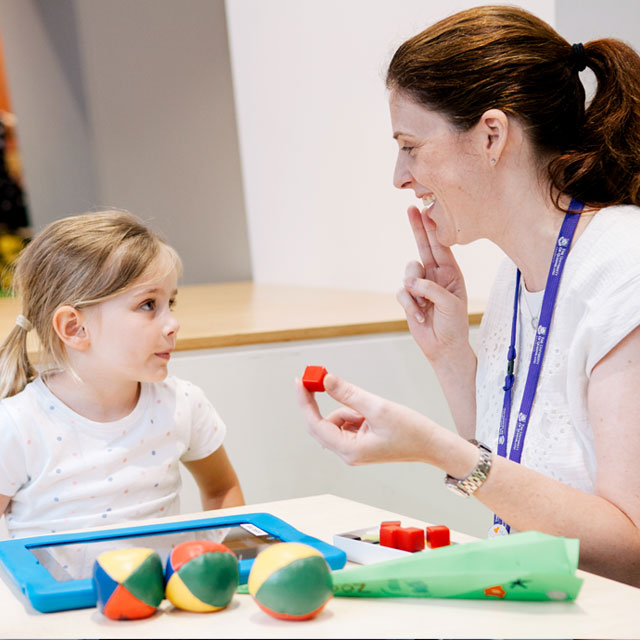 A University of Queensland study has highlighted the importance of students working alongside parents to better equip the future speech pathology workforce.
Researchers from UQ's School of Health and Rehabilitation Sciences provided speech pathology students with the opportunity to participate in The Hanen® It Takes Two to Talk® program, as part of a 12-week placement.
Study co-author Dr Tanya Rose said the program designed for parents of young children with a language delay, was very well received by both students and parents.
"In small, tailored groups, students worked with parents to provide them with practical strategies to help their children learn language naturally and to become their child's most important language teacher," Dr Rose said.
"Parent involvement in early language therapy is best practice, so facilitating students to work with parents in a team helps to ensure that the child is always learning and improving.
"As parents know their child best, they are often best placed for constant interaction with their child and incorporating the skills learnt during the program into their everyday activities."
Students participated in qualitative focus group interviews before and after their placement and their experiences and perceptions of working with parents were documented as part of the study.
"What we found was students' perceptions on working with parents changed after their involvement as the program showed them that they had the knowledge to provide parents with sound advice," Dr Rose said.
"Students found this experience alleviated their preconceived concerns of dealing directly with parents and gave them confidence in their ability to answer parent questions.
"It also highlighted to students that both the parent and their child should be considered as the client, rather than the child alone.
"Parents are no longer just observers of therapy, but are recognised to be an essential component of the process."
The It Takes Two to Talk® program will be run at the UQ Health and Rehabilitation Sciences Clinic in Semester 1, 2018.
Parents of children aged between 18 and 36 months who are using 50 words or less, or not putting words together who are interested in the program can contact the clinic for more information.
The study is published in Speech, Language and Hearing.