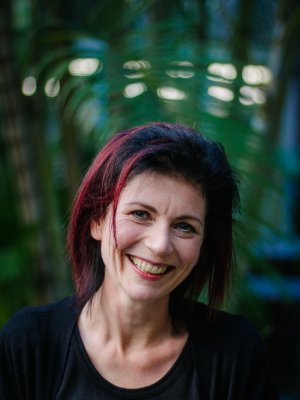 Professor Barbara Masser has been appointed as the Australian Red Cross Blood Service's Chair of Donor Research within the School of Psychology at The University of Queensland (UQ).
The Chair of Donor Research position was jointly created by UQ and the Australian Red Cross Blood Service (Blood Service), and Professor Masser aims to use her time in the role to identify just what it is that keeps 500,000 donors donating time and time again.
"Donors who give part of themselves to help save the lives of others have always amazed me," Professor Masser said.
"As a teenager, when I first donated blood, I had no idea why I had volunteered or why I wanted to make it a regular commitment, and so the need to understand why our donors do what they do became my research passion."
Professor David Irving, Director of Research and Development at the Blood Service congratulated Professor Masser on her appointment.
"Further strengthening our leading edge international position in donor behaviour research is a priority for us, and enhancing our relationship with UQ through the establishment of this Chair is a perfect strategic fit." He said.
Professor Masser said that donors, and the factors that impact their recruitment and retention, are a key component of the Blood Service's research program.
"We are working and collaborating with researchers across the Blood Service and overseas to maximise donor retention and ensure that each donor's time is well spent."
"Our healthcare system relies on the thousands of people who donate each week and my research seeks to understand why these individuals do what they do, and how we can continuously improve their donor experience to make sure they keep coming back."
Professor Masser said her ambition in this role is to build on her research in blood donor behaviour and begin to work across multiple sectors, institutions and countries to develop a more unified body of research on living donors.
"Donors of blood, plasma, platelets, bone marrow and other body products are absolutely vital to our healthcare sector, and yet their immense contribution to the health of our nation often goes unrecognised,"
"Looking beyond the product donated to the donors themselves and their motivation to give will allow us to advance our theoretical understanding of living donor behaviour and optimise our care and treatment of these generous individuals."
To find out more about donating blood, visit the Blood Service website.
Media: Professor Barbara Masser, b.masser@psy.uq.edu.au or Jo Hickman, UQ Communications, jo.hickman@uq.edu.au, +61 7 3346 3037.