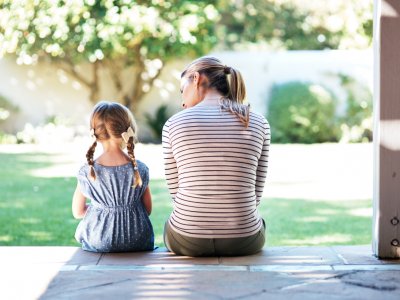 People with what many consider the hardest job in the world are being offered free self-compassion training by University of Queensland researchers.
The Compassionate Mind Training Seminar gives self-critical parents some simple techniques to cope with the everyday stressors of parenthood.
Dr James Kirby of the UQ School of Psychology said the session aims to improve parents' wellbeing and make their job a little easier.
"We all want to be the best parents we can be, but when things don't go to plan it's easy to become self-critical," Dr Kirby said.
"Many parents hold themselves to very high standards, and if they feel they don't meet those standards they end up becoming their own worst enemy.
"By critiquing themselves, or not giving themselves sufficient credit, they can end up feeling burnt out and stressed which can make them vulnerable to depression and anxiety.
"We want to help parents reduce their self-criticism and the stress they feel in their role as a parent."
The seminar is designed for parents with children aged between three and nine, who are critical of their parenting style and concerned about their child's social, emotional, or behavioural functioning.
Parents will attend a two hour group session (without their children) at the St Lucia campus, either on a Wednesday evening or Saturday morning.
The session will incorporate physical and mental skills that cultivate compassion, such as grounding, rhythmic breathing and mindfulness.
Participants will be asked to complete online questionnaires before and after taking part, which will allow the research team to examine the effects of the techniques used during the session.
Places in the seminar are limited to 100 and interested participants should visit the website.