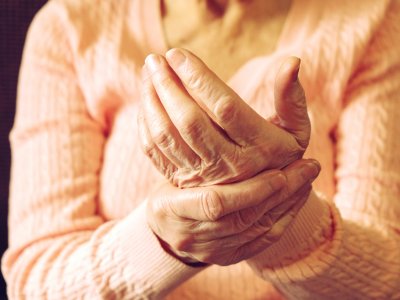 Researchers are working to understand attitudes towards chronic pain in a project designed to help improve the way we approach pain management treatments.
University of Queensland Clinical Psychologist and Research Fellow Dr Rachel Elphinston said her team was keen to hear from people living with chronic pain.
"Living with chronic pain can be very challenging, and people often have different views on their pain experience," Dr Elphinston said.
"Some people think negative emotions such as stress can make pain worse, while others believe the only treatments that work are medication and surgery.
"If we can better understand people's views on chronic pain and its management, we can design different approaches to reduce pain and disability."
The team, comprising researchers from UQ's School of Psychology and Centre for Youth Substance Abuse Research, are looking for adults with chronic pain to complete a short online questionnaire.
Common chronic pain conditions include arthritis, back or neck pain, pain resulting from injury, post-surgical pain or nerve-related pain.
"Engaging individuals with chronic pain and understanding their beliefs and attitudes will help us not only develop ways to improve pain treatments but also improve access to the right treatment at the right time," Dr Elphinston said.
Survey participants will enter a draw to win one of two $100 gift vouchers.
More information is available here.
Media: Dr Rachel Elphinston, rachelel@uq.edu.au, +61 7 3346 9643; Kirsten O'Leary, UQ Communications, k.oleary@uq.edu.au, +61 7 3365 7436 @UQHealth.