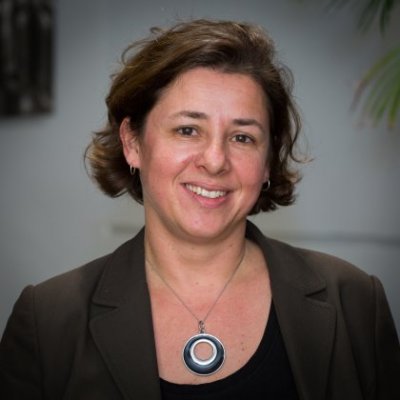 Six University of Queensland researchers have been named Australian Research Council (ARC) Australian Laureate Fellows – the most ever awarded to a single university in the scheme's history.
Only 16 Laureates were awarded nationally.
The six Laureates, who will share in more than $17.66 million funding, also represent the equal largest contingent of female awardees in history, with three women receiving the prestigious fellowships at UQ.
The funding will be used for projects that include improving food security, increasing understanding of dark energy, discovering the impact of environment on human genetic traits, and the impact of change on society.
UQ Vice-Chancellor and President Professor Peter Høj said the funding showed the strength of UQ's research excellence.
"The Laureate Fellowships are among the most prestigious and contested awards in the research community," he said.
"To have six fellowships awarded in a single round proves that UQ's strategic research is of exceptional value to both industry and society, and demonstrates why UQ is the university of choice for so many outstanding researchers."
From the Faculty of Health and Behavouiral Sciences, Professor Jolanda Jetten of the School of Psychologywas awarded $2.7 million for her research project How Human Groups Adjust to Change:
This project aims to advance our understanding of factors that promote successful adjustment to collective-level change, which is imperative for well-being and the fabric of society. The psychological and financial cost of not understanding these dynamics is significant, and is at the forefront of concerns in organisational, educational, community and national contexts. This project will help elucidate the complexities of collective-level change and adjustment to such change, providing benefits to communities, organisations and policy makers. The project builds on The Social Identity Model of Identity Change (SIMIC), a theoretical approach which helps to understand how people might effectively cope with change; it forms the basis of an ambitious and integrated theoretical program of research that will examine SIMIC predictions in novel contexts.
The five other UQ ARC Laureate Fellows are plant scientist Professor Christine Beveridge ($3.0 million), astrophysicist Professor Tamara Davis ($2.9 million), structural biologist Professor Bostjan Kobe ($2.8 million), geneticist Professor Peter Visscher ($3.5 million, the largest in the nation) and incoming German quantum physicist Professor Hanns-Christoph Nägerl ($2.8 million).
UQ Deputy Vice-Chancellor (Research) Professor Bronwyn Harch said it was extremely satisfying to see the Laureate Fellowship outcomes for UQ delivering equality in the number of fellowships for women and men.
"The UQ community has worked hard to make sure the research achievements of women are recognised, and to provide support and opportunities to women researchers to ensure they can achieve their goals while also creating value and making impact for society," she said.
"It's fantastic to see more women receiving these awards and being recognised for their outstanding contributions to their fields."
UQ received more than $27.75 million in ARC funding from today's announcement.
In addition to the six Laureates, seven ARC Future Fellows will share in more than $5.7 million in funding.
Media: UQ Communications; communications@uq.edu.au; (07) 3365 3439 or +61 (0) 429 056 139. Photographs and video footage of most recipients is available to media on request.