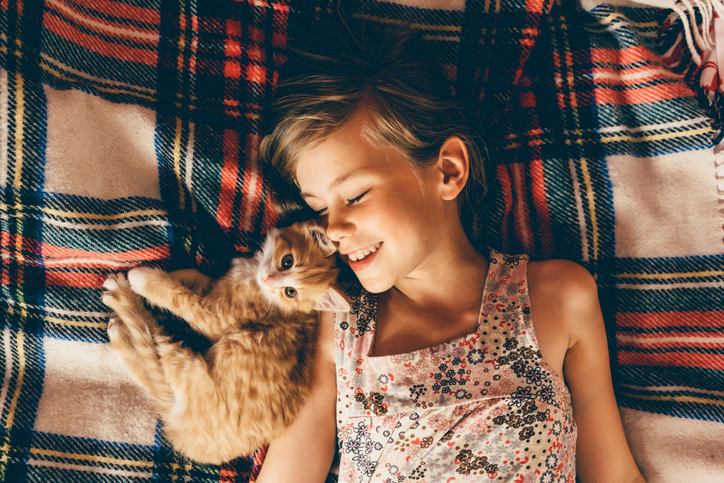 Understanding the relationship between having a pet as a child and emotional wellbeing as an adult is the focus of research at The University of Queensland.
The research team, led by Dr Kylie Burke in the UQ School of Psychology Parenting and Family Support Centre, is looking for Australian families with pets to help them with the study.
"The family and, in particular, parents are really important in supporting children and young people to be healthy, happy and to meet their potential," Dr Burke said.
"Pets also play an important role in the lives of Australian families and young people with over 62 per cent of households having at least one pet.
"We want to better understand how family attitudes to pets experienced during childhood shape our wellbeing as young adults, particularly in our relationships to animals and other people.
"We hope to use these findings to develop better ways to support parents to promote positive relationships with pets and to promote their child's wellbeing."
The research team is running two online studies on pet ownership.
"We want to hear from families with children aged between seven and 12 who also have a cat or dog at home," Dr Burke said.
"We are interested in gaining the perspective of both parents and their children about their relationships with their pet, along with the children's feelings, behaviours and relationships with other people.
"We also want to hear from young adults aged between 18 and 25 to find out how pets influenced their development and wellbeing, asking about their past experiences with pets, how they were parented, their current wellbeing, and how they feel about animals now.
"The surveys are anonymous and take approximately 30 minutes to complete."
Both surveys can be accessed at https://exp.psy.uq.edu.au/petstudy/
All participants have a chance to win a $50 gift voucher.