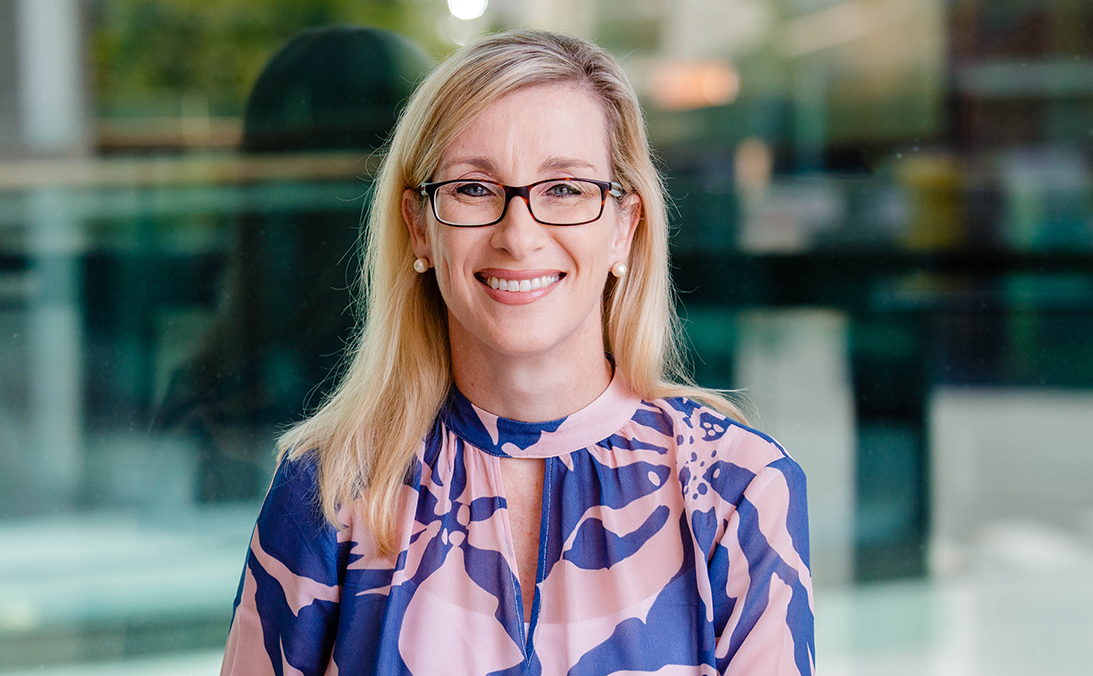 Each month we shine the spotlight on a researcher within the Faculty of Health and Behavioural Sciences.
This month we caught up with Dr Brooke-Mai Whelan, Research Fellow at the RECOVER Injury Research Centre.
What are your key research interests?
My research interests lie in the rehabilitation of speech disorders following brain injuries in adults. More specifically, I am involved in the development of technology-enabled rehabilitation programs that will ultimately improve access to speech pathology services for people following acquired brain injury. It can be difficult to attend daily therapy when you have a brain injury, but research evidence suggests that intensive intervention yields the best outcomes. Being able to provide a means via which people can access the type and amount of treatment they need, without the need to leave home, is appealing for many people with disabilities and their caregivers.
What aspects do you enjoy most about your work?
Meeting the many inspirational participants with brain injuries that volunteer their time to take part in our research is what really motivates me in my work.
What inspired you to pursue a career in academia?
In my final year as an undergraduate speech pathology student I really found my stride in the honours program. From that time onward I knew that my passion was research.
What was your first role after you graduated from university?
I was lucky enough to hold two part-time positions. One role was as a clinical speech pathologist in a geriatric rehabilitation unit in a metropolitan hospital, the other in a community service that supported adults with intellectual disabilities and complex communication needs.
What are your interests outside of work?
Working in a brain injury rehabilitation setting makes you acutely aware of how fragile life can be. I place high priority on spending time with my three sons and husband, extended family and friends in my spare time.