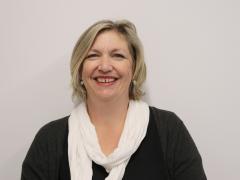 Each month we shine the spotlight on a researcher within the Faculty of Health and Behavioural Sciences.
This month we caught up with Dr Jacqueline Jauncey-Cooke, Lecturer in the UQ School of Nursing, Midwifery and Social Work.
What are your key research interests?
Paediatrics and child health with a particular interest in cultural safety for Aboriginal and Torres Strait Islander children and their families.
Can you share some of your career highlights so far?
Winning 'Best Nursing Paper' at the World Congress of the World Federation Paediatric Critical Care Medicine. This was the toughest crowd to present in front of and to then be awarded was very gratifying.
What aspects do you enjoy most about your career?
I have been fortunate to work with some inspiring researchers and educators; some brilliant minds that challenge the status quo, that explore alternatives, all with the goal of improving outcomes for sick children.
Has your career taken you to any interesting, far-flung locations?
Presenting your work at scientific conferences is a great way to travel the world. My two favourites are white water rafting near Rotorua in New Zealand and eating bitterballen and drinking beer in Amsterdam listening to the keynote speaker describe their residential experience on the International Space Station.
What inspired you to pursue a career as a researcher?
Curiosity.
What advice would you give students thinking about a research career?
I tell anyone who will listen that research is what the cool kids do! In all seriousness, most researchers within the discipline of Nursing succeed when they surround themselves with a strong interdisciplinary research team.
What are your interests outside of work?
I enjoy reading and spending time with the family (in that order).
What do you enjoy about living in Brisbane?
The weather is much nicer than my home town of Melbourne!