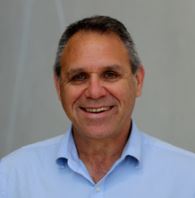 Professor James Ward has been appointed as Director of the UQ Poche Centre for Indigenous Health and Professor of Public Health in UQ's School of Public Health.
Professor Ward is a descendant of the Pitjantjatjara and Nurrunga clans of central and southern Australia and a national leader in Aboriginal and Torres Strait Islander health research.
Professor Ward's work has focussed on infectious diseases in adolescents; improving health outcomes through programs, research, community-led interventions and advocacy in the areas of sexual health, HIV, viral hepatitis, alcohol and other drugs.
Professor Ward has a long history working in Aboriginal communities and has held a variety of roles in Aboriginal health policy for both government and non-government organisations.
In 2007 he was appointed the inaugural Program Head of the Aboriginal Research Program at the Kirby Institute, University of New South Wales, in 2012 he relocated to Alice Springs to become Deputy Director of the Baker Institute's Aboriginal Health Program, and in 2014 joined the South Australian Health and Medical Research Institute.
Professor Ward has been awarded more than $23 million in competitive grant funding and has authored more than 120 publications.
Throughout his health and research career, Professor Ward has demonstrated a true commitment to improving the health and wellbeing of Aboriginal and Torres Strait Islander adolescents, and a dedication to awareness, education, dissemination, advocacy and community engagement.
Professor Ward's role as Director of the Poche Centre for Indigenous Health will be conducted in close partnership with key stakeholders of UQ, particularly the Institute for Urban Indigenous Health and other Aboriginal health organisations and communities.
His work at UQ will continue to advance the prevention, treatment and management of infectious disease in Indigenous Australians.