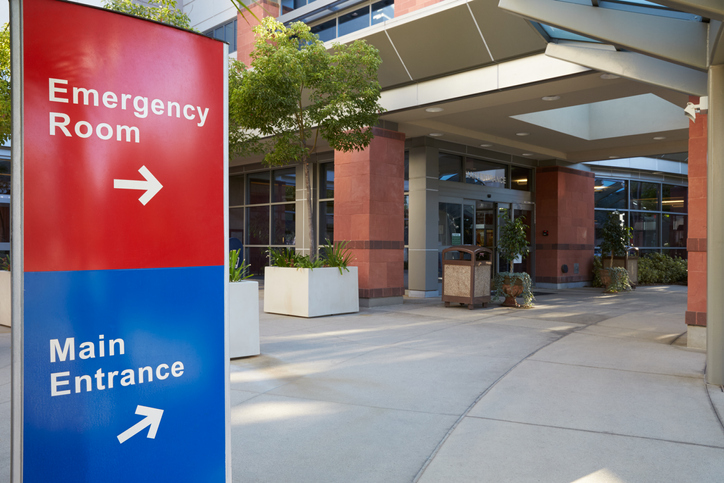 A user-friendly smartphone app to manage stress and reduce burnout in hospital emergency departments (ED) is the focus of research at The University of Queensland.
Ms Hui (Grace) Xu, PhD Candidate in the UQ School of Nursing, Midwifery and Social Work, has been awarded $28,607 in combined research grants to investigate the effectiveness of a meditation app to help ED workers improve their mental, emotional and physical wellbeing.
"Working in a hospital emergency department can be very demanding," said Ms Xu, an Emergency Nurse Practitioner at a Queensland Health hospital.
"ED staff are frequently exposed to trauma, and the death of a patient, particularly a child, can be extremely stressful.
"Many of us do shift work, which can be hard on our minds and bodies, and our family and social lives.
"There can be a lot of pressure, not just for doctors, nurses and allied health professionals, but also for support staff.
"Anyone who works in an ED can be susceptible to stress."
Ms Xu said research has shown meditation to be effective in lowering stress and improving mindfulness because it alters your brain structure, enabling you to think clearly.
"However, it is difficult for ED staff to make time at work or in their personal time to do these sorts of activities, especially face-to-face meditation," she said.
"That is why the use of an app is significant – if a convenient, mobile and easy-to-use tool proves beneficial in improving the overall wellbeing of ED staff, then it can be developed as a stress management strategy."
The research will include 148 ED staff across Logan and Redland hospitals.
Half of the participants will use the same app to meditate for 10 minutes each day for four weeks, with the other half forming the control group.
All participants will be interviewed at the end of the trial and results compared to determine if there was a difference between those who used the app and those who did not.
The control group will then be given the opportunity to use the app.
Ms Xu said she was prompted to research stress management strategies by her own experience and those of her colleagues, some of whom turned to unhealthy coping strategies.
"It's important that someone is caring for the carers," she said.
"If we can improve the wellbeing of ED staff, that will translate to better care, fewer errors and, most importantly, better patient outcomes."
Ms Xu was awarded:
$14,957 as part of the Nursing and Midwifery Research Fellowships, a partnership between the Queensland Board of the Nursing and Midwifery Board of Australia and Queensland Health
$13,650 grant funding from the Emergency Medicine Foundation, a non-profit organisation established by Queensland Health to support emergency research through the funding of competitive grants.
Media: Hui (Grace) Xu, h.xu1@uq.edu.au; Dani Nash, UQ Communications, dani.nash@uq.edu.au , +61 7 3346 3035.