Orthodontist and UQ alumnus Dr Nick Kotsomitis talks about how he has adapted the way he works to keep people smiling in the face of the COVID-19 crisis.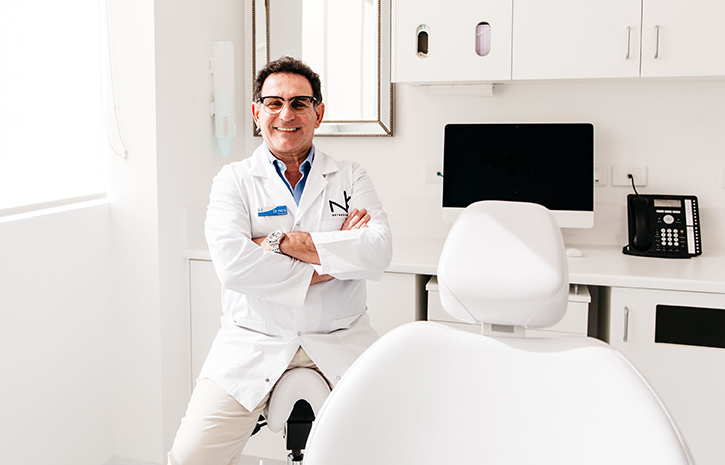 Necessity is often the mother of invention. And in the midst of the global COVID-19 pandemic, it has become necessary for businesses to radically innovate in the absence of interpersonal contact.
For Brisbane-based orthodontist and UQ alumnus Dr Nick Kotsomitis (Master of Dental Science '95), the announcement of government-imposed safe-distance restrictions to limit the spread of the coronavirus meant that he had to quickly adapt and change the way his practice operated.
"We can't consult with new patients, start new treatments, or continue treatments that aren't classified as emergencies," Dr Kotsomitis (pictured) said.  
"That is about 95 per cent of what we normally do."
His options were limited: either temporarily close the practice until the COVID-19 crisis passes, or find new ways to help those in need of ongoing orthodontic treatment.
He chose the latter.
Instead of bringing patients into the clinic to check on their progress as he normally would, Dr Kotsomitis is utilising several online platforms to perform virtual dental checks on patients.
"We have integrated an app into our website that allows people to send in photographs of their teeth. We can then make an assessment and communicate back to them about what treatments are available," Dr Kotsomitis said.
"This means they don't have to come into the clinic to have that assessment done."
Dr Kotsomis is using other forms of technology, including artificial intelligence, to continue patient care. READ MORE