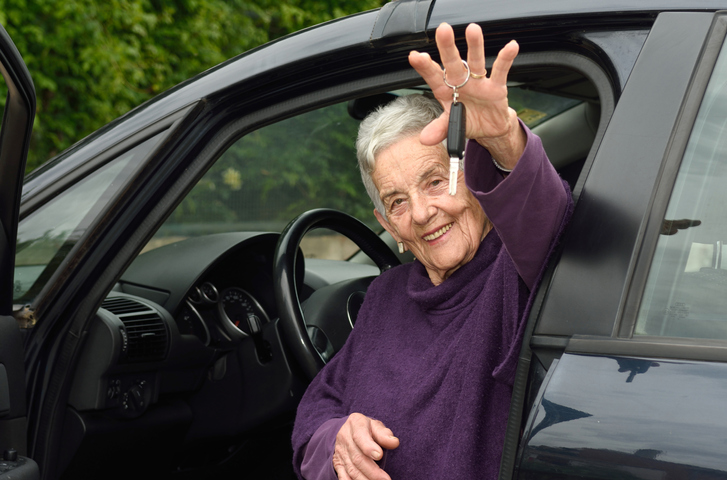 UQ's CarFreeMe program will be trialled by people living with dementia in the United States, thanks to more than $610,000 in funding from the US National Institute of Health and National Institute on Aging.
Professor Nancy Pachana and Dr Theresa Scott from UQ's School of Psychology will collaborate with the University of Minnesota to trial the evidence-based driving cessation support program for family carers and people with dementia.
"Community mobility is an important social determinant of health and the loss of community connections through forfeiture of a driving licence for people with dementia is a common concern," Dr Scott said.
"Having an alternative transportation plan is critical for continued social mobility and wellbeing after driving cessation.
"In the United States there are currently no evidence-based approaches for handling this difficult area of dementia care."
Researchers from UQ's School of Psychology, School of Health and Rehabilitation Sciences and Faculty of Medicine will work closely with internationally renowned researcher in ageing and dementia care transitions, Professor Joseph Gaugler from the University of Minnesota and his team.
"We are very excited to work with a team who recognise the value of close collaboration with people living with dementia, and are passionate about improving the lives of older people," Dr Scott said.
"If the trial is successful, implementation and wide-spread delivery of this evidence-based resource could follow, offering healthcare providers much needed support aimed at individuals living with dementia and their families during the difficult driving cessation transition."
In Australia, people can access the CarFreeMe dementia-specific program by participating in research trials which are being conducted via telehealth nationally.
Participation in the trial involves assessments before and after the program, answering questions about wellbeing and community mobility and measuring how often people get out and about.
"The feedback from participants who have completed the psychosocial intervention has been that the CarFreeMe program offers much needed practical and emotional support to the person living with dementia and their carers in terms of finding a way forward after driving cessation."
Find out more about the program on the CarFreeMe website or email Donna Rooney on donna.rooney@uq.edu.au or phone +61 7 3365 6392, or Amy Nussio on a.nussio@uq.edu.au or phone +61 457 779 766.