Princess Alexandra Hospital (PAH) Emergency Department (ED) has received the prestigious Emergency Nurses Association (ENA) Lantern Award, named in honour of Florence Nightingale.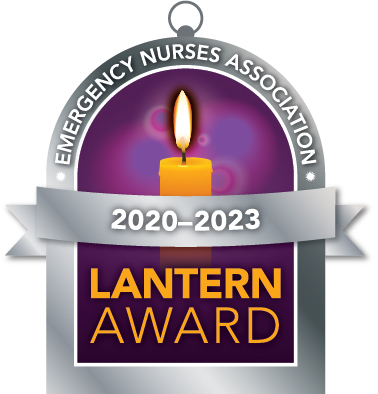 The coveted award recognises emergency departments that demonstrate excellent practice and innovative performance through leadership, education, advocacy and research.
The PAH ED nursing research team, led by Dr Amy Johnston from the UQ School Of Nursing, Midwifery and Social Work, in conjunction with the ED nursing team, contributed to the successful submission which included detailed performance metrics, narratives and exemplar responses.
"The Lantern Award is an esteemed accolade awarded to less than one per cent of EDs in the USA and it's very exciting to be one of only two international EDs to ever have been awarded this honour – and the only one in the Southern Hemisphere," Dr Johnston said.
The ED nursing team is committed to developing evidence-based practice skills and contributing to the body of ED nursing knowledge.
The nursing researchers review journal articles and contribute to staff-focused research, practice-focused workshops, and monthly ED research meetings.
Since November 2018 the PAH ED research team have successfully published 28 peer-reviewed manuscripts (with a further 10 in submission) and given 21 oral presentations at local health service research symposia, national and international conferences. Two of these presentations received the People's Choice Research Poster and Best Research Poster awards at the 2019 International Emergency Nursing Conference.
The research team have submitted 16 grant applications valued at more than $1 million, are running three international and four local clinical education research projects and have seven ongoing clinical research projects.
PAH ED nursing research staff supervise summer research students, masters by research and PhD students.
Receipt of the Senior Fellowship of the Higher Education Academy award reflects the teams ongoing contribution to research education and training.
ENA was founded in 1970 as a resource to the global emergency nursing community. With nearly 50,000 members worldwide, ENA advocates for patient safety, develops industry-leading practice standards and guidelines, and guides emergency healthcare public policy.