An internationally recognised leader in oral epidemiology is joining The University of Queensland.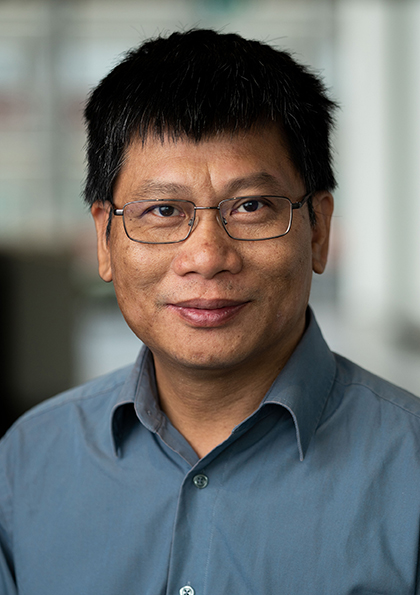 Professor Loc Do is a dentist and an oral epidemiologist with special interest in social and clinical oral epidemiology.
During his 15-year research career at The University of Adelaide — where he also received his Master of Science in Dentistry and his PhD — he has consolidated a reputation as a national and international leading oral epidemiologist.
His research interests are varied, and include oral epidemiological measurement of dental diseases, effectiveness and safety of water fluoridation, oral health-related quality of life, and socio-economic inequality in oral health, among others.
Head of the UQ School of Dentistry Professor Pauline Ford said the appointment will strengthen the School's capacity to produce outstanding research and skilled leaders in dental science.
"Professor Do has attracted research funding from the National Health and Medical Research Council for an extensive number of projects throughout his career," Professor Ford said.
"He has published widely in high impact dentistry and medical journals, and has an h-index of 26.
"We are very fortunate to have an oral epidemiologist of Professor Do's calibre join our School."
Professor Do co-led the Queensland Child Oral Health Study 2010-12 and the National Child Oral Health Study 2012-14.
With his latest NHMRC Ideas Grant, he will conduct a new Queensland Child Oral Health Study 2020-22 in collaboration with Queensland Health and researchers across Australia, New Zealand and the United Kingdom.
He currently leads three major population-based research projects, funded by the NHMRC: a population-based birth cohort study investigating impact of socioeconomic inequality on child oral health, a longitudinal study investigating effect of early life exposure to fluoride, and a study to investigate effectiveness of water fluoridation in Queensland.
Professor Do is Associate Editor of BMC Oral Health, and he is a member of a number of committees of the International Association of Dental Research (IADR).
In 2017 he was awarded the IADR EW Borrow Memorial Award in San Francisco.
Professor Do will commence at UQ in January 2021.