Each month we shine the spotlight on a researcher within the Faculty of Health and Behavioural Sciences.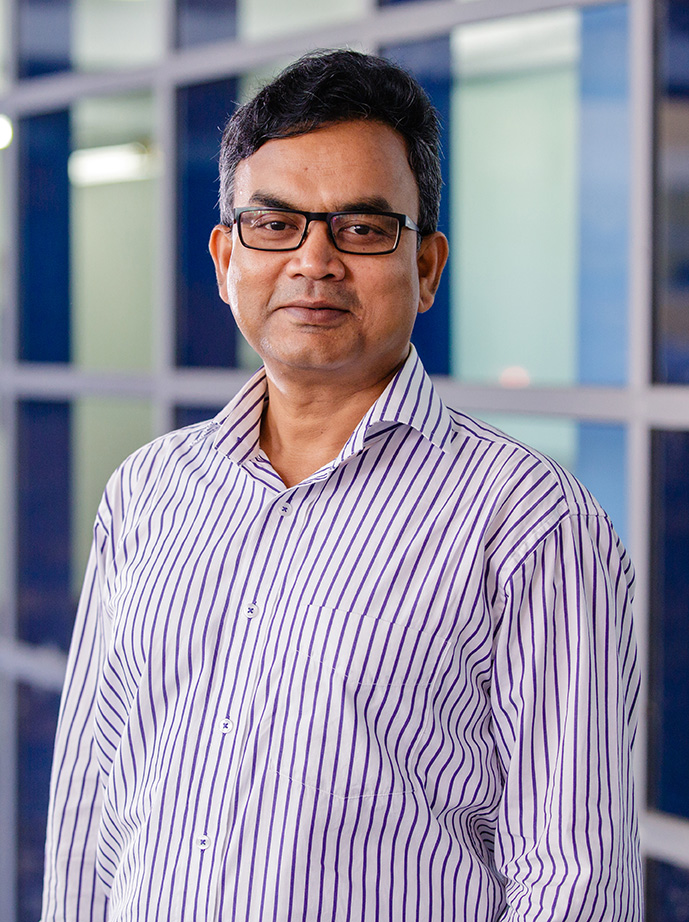 This month we caught up with Associate Professor Asad Khan from the UQ School of Health and Rehabilitation Sciences.
What are your key research interests? 
My research focuses on the epidemiology of physical activity, sedentary behaviour, and their inter-relationships with health and wellbeing. I have a special interest in examining how/whether physical activity can attenuate or even eliminate the detrimental effects of sedentary behaviours on health and psychosocial wellbeing of children and adolescents.
I am also interested in understanding health and wellbeing of immigrants, and identifying factors associated with health gaps in order to minimise inequalities and facilitate integration. 
My methodological research involves the evaluation and development of advanced statistical methods (e.g., latent trait modelling) in analysing ordinal and correlated outcomes in health sciences. 
Can you share some of your career highlights so far?
The highlight of my career is getting the opportunity to work on multi-country collaborative research to understand activity behaviours of global adolescents and how their behaviours are linked with their psychosocial wellbeing. This helps us to identify disparities in healthy behaviours of adolescents around the globe and comprehend cultural diversities and social context to explain such disparities, especially in low-and-middle income countries. It also helps us to realise that 'one size does not fit all' and we need customised interventions to make a difference in adolescents' lives. 
What aspects do you enjoy most about your work? 
The most rewarding aspect of my work is to support and mentor my fellow colleagues, clinician researchers and research higher degree students who are conducting research to improve patient care. This process offers me the opportunity to meet researchers and research students with diverse backgrounds, and to create avenues for interesting research to make a difference in people's life.  
What inspired you to pursue a career in academia?
Academia did not take me by surprise. I started my career as a university lecturer where my main role was to teach students. After a few years of teaching, I realised I could make a much bigger difference by conducting real-life research. Instead of running computing simulation studies to identify best estimators of variance components, I appreciated that it would be more rewarding to research real-life issues and use numbers to unfold those challenges to benefit people's health and wellbeing.
I love the blend of activities and challenges that academia offers that helps me to help others to make a difference! 
What advice would you give to someone thinking about a research career?
Make sure you love research and understand its values and challenges. Getting a stimulating research topic and identifying enabling research environment (e.g., supporting supervisors/mentors) are equally important. Dialogue with established researchers in your field can help you to set your research and career goals. Developing knowledge and skills in research methods is essential which will definitely make your research journey easier. 
If you weren't a researcher, what do you think you would be?
I would probably be a bureaucrat to serve people and make a difference in their life.
What are your interests outside of work? 
Always being active! I love walking, my default commuting mode. I love to take my bike to roam around and try to understand nature and culture. I enjoy spending time with my three kids and wife, and friends in my spare time.