The International Society for Physical Activity and Health has released a call to action to embed physical activity in national and subnational policies.
The eight investments focus on increasing physical activity across settings, in schools, workplaces and healthcare, through inclusive sport and recreation for all, and investment in active transport systems and healthy built environments.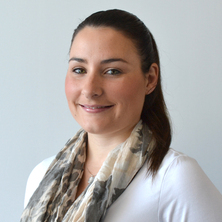 Dr Sjaan Gomersall from UQ's School of Health and Rehabilitation Sciences co-led the Whole-of-School programmes investment.
"We know that no single solution will work alone and multi-component programs are more likely to result in more children, being more active at school, " Dr Gomersall said. 
"Children who are physically active are more likely to be happier and healthier and a growing body of evidence shows they also have better academic outcomes.
"In my role at UQ, I have a program of research that is aiming to support schools to improve their physical activity practices, so that schools can support their students and families.
"I'm also a member of the Active Healthy Kids Australia Research Working Group and I'm an outgoing board member of The International Society for Physical Activity and Health."