It has been a challenging year for international students who have returned to their home countries due to COVID-19 and government recommendations.
In order to allow these students to progress with their studies, the UQ School of Health and Rehabilitation Sciences (SHRS) has developed a range of new partnerships across Speech Pathology, Occupational Therapy and Physiotherapy.
These partnerships have allowed students to complete clinical placements in their home country.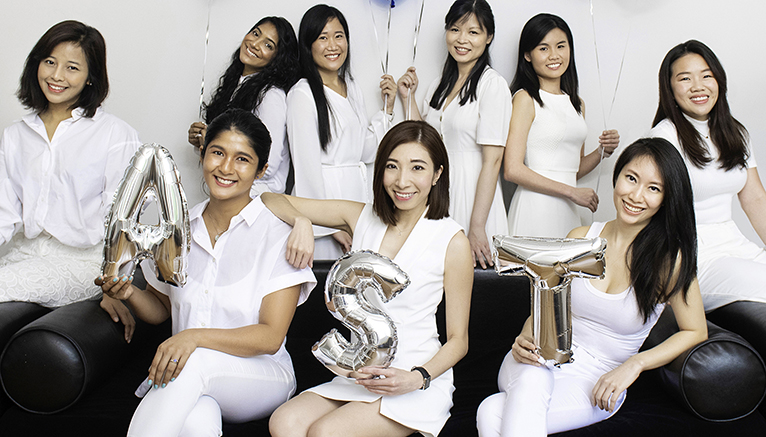 One new partner in Singapore is Amazing Speech Therapy (AST), who provided a placement for third-year UQ Speech Pathology student, Yue Ning Lye.
Ms Lye said the five-week placement provided unique learning opportunities.
"My placement was eye-opening, as AST serves both adults and children who have difficulties in swallowing and communication," she said.
"I gained experience working with clients of all ages, carrying out assessment and intervention to improve their speech, language, voice and swallowing skills.
"I had the chance to work at a nursing home, in a specialist café, in an outpatient setting, and conduct home visits.
"Working at different locations has developed my ability to convey information to clients, carers and healthcare professionals.
"And as most of the population in Singapore is bilingual, I was able to conduct my therapy in different languages."
During the placement, Ms Lye attended South East Asia's first dysphagia café
AST's D-CAF (Dysphagia Cafe) allows individuals with the swallowing disorder dysphagia to receive therapy in a café-like setting.
"D-CAF was established with the aim to improve the quality of life of dysphagia patients," Ms Lye said.
"It breaks free from the traditional therapy clinic and provides a safe environment for individuals with dysphagia to practice their swallows and build a support network.

"D-CAF serves modified diets and fluids, which are often hard to find in a restaurant, and patients get the chance to enjoy the foods and drinks in a consistency suitable for them at their own pace, without facing social stigma.
"Therapists provide swallowing rehabilitation and consultation sessions during the meal to ensure clients are eating safely.
"Patients also get to enjoy the meal with their loved ones at the same table, reducing activity limitations and participation restriction."
When asked about the highlights of the placement, Ms Lye said there were many.
"My favourite area in AST was definitely D-CAF," she said.
"Aside from the clinical experience gained, I was also assigned to a meaningful project, where I had the opportunity to design a communication passport for adults with special needs.
"But, my biggest takeaway from this placement is the skills I acquired from working with patients who have dysphagia and cognitive-communication deficits, and also children with special needs.
"In class we learnt about each disorder in isolation, but in the real world it is hard to find someone with pure aphasia, or pure dysphagia, etc.
"So, although a patient is referred to the clinic for dysphagia, I learned that we need to look at their speech and language abilities and provide interventions for these areas at the same time.
"This placement gave me the chance to formulate and execute a therapy plan that takes into account the different areas that had been impacted by different disorders."
Media: Dani Nash, UQ Communications, habs.media@uq.edu.au, +61 7 3346 3035.