Can mindfulness meditation be used to reduce the impacts of the COVID-19 pandemic on chronic pain?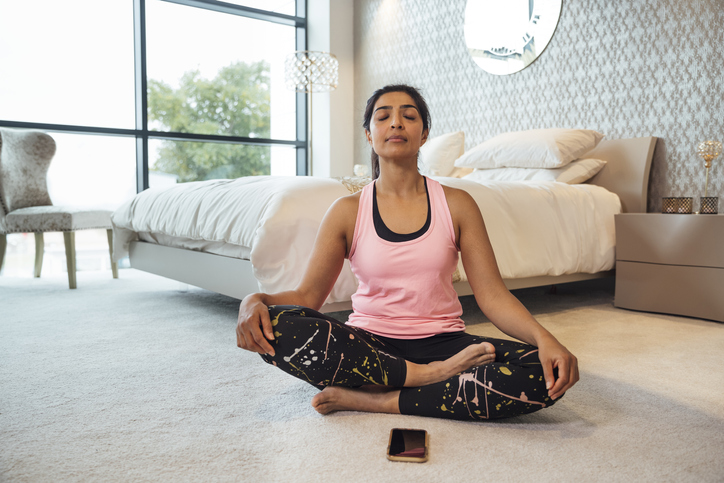 That is the focus of new research out of The University of Queensland's School of Psychology.
UQ pain researcher Jonathan Davies is looking for people experiencing chronic or recurrent pain that have been impacted by COVID-19 to help with the study.
"We are worried that COVID-19 might be making chronic pain worse for a lot of people," he said.
"We know that chronic pain can be newly triggered or become worse due to fear or stress about being infected, reduced access to healthcare, or impacts on family or employment.
"We are trying to get a picture of how widespread these impacts have been after the COVID-19 pandemic and how they relate to pain outcomes.
"Importantly, we don't yet know whether being infected with COVID-19 might be newly triggering chronic pain in some individuals, and how we can reduce those risks."
Mr Davies and his team of researchers from UQ, The University of Sydney, and University of California San Diego believe that mindfulness meditation could be one solution.
"Mindfulness meditation is effective for chronic pain because it reduces many of the risk factors associated with the onset or worsening of chronic pain, such as fear, stress, anxiety and depression," Mr Davies said.
"We start to see benefits with as little as 10 minutes of meditation practice and it can be practiced by anyone with a smartphone, no matter where they are, even if they are in lockdown."
The study is looking for participants 18 years or older from across Australia that have experienced chronic or recurrent pain either before or after the COVID-19 pandemic began in early 2020.
Participants will be asked to complete a 20-minute mindfulness meditation practice and some online questions about their experience of pain and the impacts COVID-19.
After taking part, participants can go into a monthly draw to win a $50 gift card.
Interested individuals can find out more online.
This research is led by Jonathan Davies MSc who is a cognitive neuroscientist and visiting researcher at the UQ School of Psychology. He is completing his PhD in pain and cognition at the University of Sydney, under co-supervision from UQ's Associate Professor Melissa Day.
Media: Jonathan Davies, jonathan.davies@uq.edu.au; Dani Nash, UQ Communications, habs.media@uq.edu.au, +61 7 3346 3037.