A University of Queensland researcher's passion for preventing unnecessary pain and harm to children, has been recognised with a Fulbright Future Scholarship to improve intravenous practices in paediatric intensive care.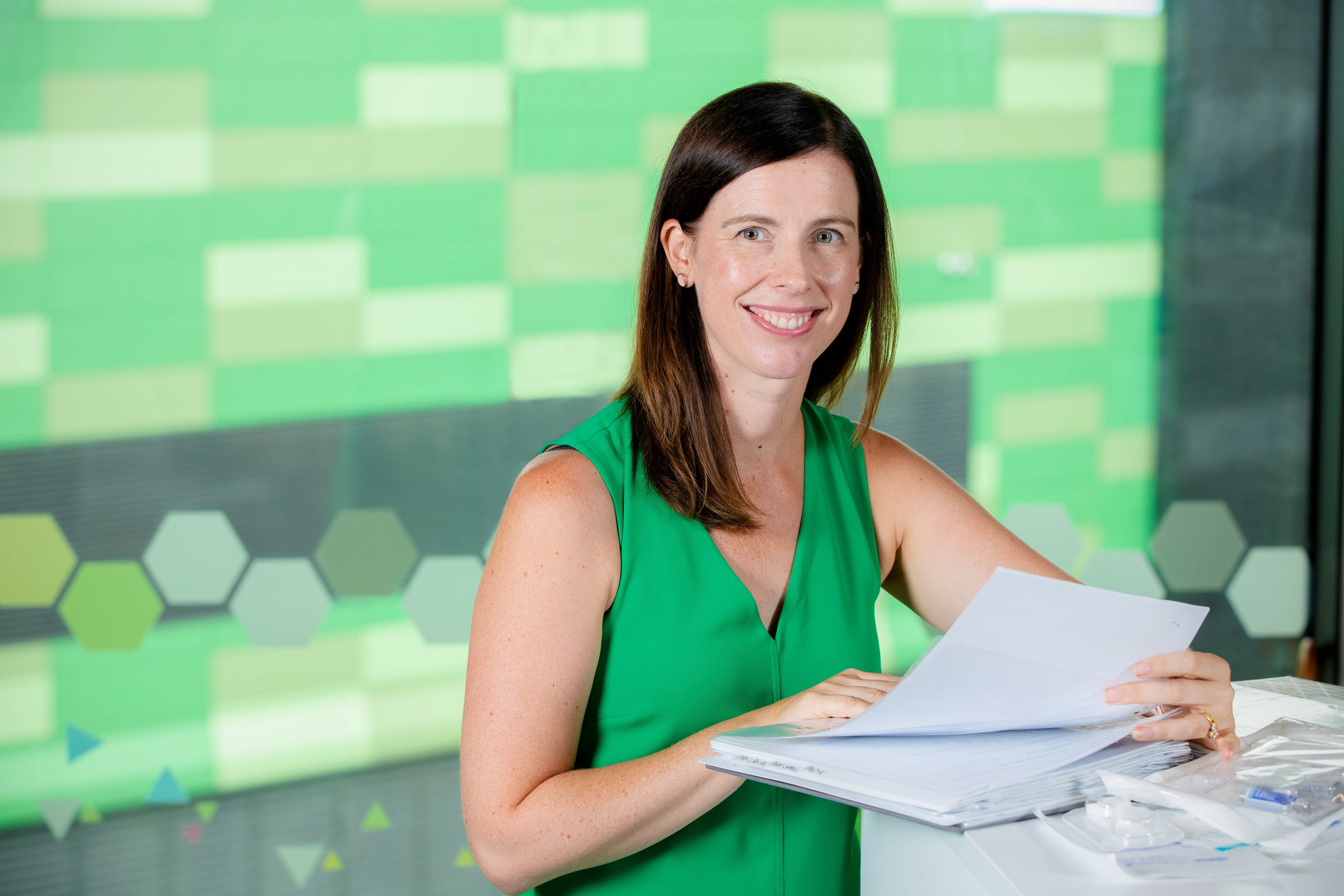 Professor Amanda Ullman from UQ's School of Nursing, Midwifery and Social Work and the Children's Health Queensland Hospital and Health Service will work with the University of Pennsylvania and the Children's Hospital of Philadelphia as part of the scholarship.
"Despite modern advancements, the insertion of an IV device still results in children being harmed from delayed treatment, infection and blood clots," Professor Ullman said.
"The insertion and management of an IV during paediatric critical illness is a practice ripe for innovation, and it will make a substantial difference to health outcomes globally.
"I'm excited to receive the opportunity to work with two amazing institutions in the USA, as the clinicians there are truly innovative thinkers.
"It was a mix of shock and excitement when I received news of the scholarship, because this is a tremendous opportunity to grow as a researcher, clinician, leader and person."
Professor Ullman said her inspiration to pursue a career in research came from working as a paediatric intensive care nurse, an experience that helped define her personally and professionally.
"I experienced the impact of caring for a child and family who were often having the worst day of their lives," she said.
"Through research and innovation, I knew I could make a difference for the 12,000 plus Australian children and their families who are critically ill every year."
Professor Ullman plans to travel to Philadelphia in April next year, where she will collaborate with researchers from the University of Pennsylvania and the Children's Hospital of Philadelphia to improve IV practices across all Australian Paediatric Intensive Care Units.
"Collaboration is at the heart of being an effective researcher," Professor Ullman said.
"I'm keen to work with new people and build new projects to make hospitals safer places for critically ill children, not only in Australia, but also overseas.
"I plan to come back to Australia ready to apply pioneering approaches to healthcare.
"The experience of simply applying for a Fulbright Scholarship helped me to plan where my next 20 to 30 years as a professional should be focused.
"I highly recommend the process of applying, regardless of the outcome."
Created in the aftermath of the Second World War in 1946, Fulbright scholarships were established when surplus US war materials were sold to fund academic exchanges.
More than 5000 Australians and Americans have received scholarships over more than 70 years, courtesy of the arrangement.
Media: Professor Amanda Ullman, a.ullman@uq.edu.au; @a_ullman; UQ Communication, Kirsten O'Leary, k.oleary@uq.edu.au, +61 412 307 594, @UQhealth