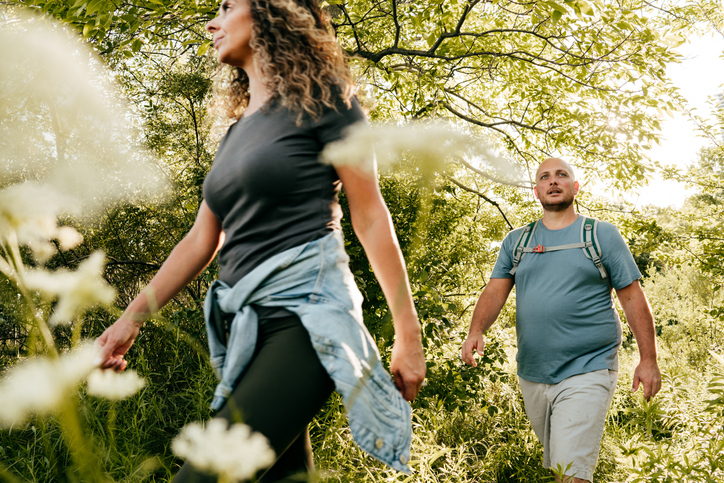 A research program investigating the benefits of physical activity across the lifespan is the focus of a new University of Queensland study funded with $650,000 from the National Health and Medical Research Council.
Dr Gregore Iven Mielke from UQ's School of Human Movement and Nutrition Sciences said the research would identify the optimal doses of physical activity and sedentary behaviour to prevent major mental and physical health outcomes in different life stages.
"Currently it's unknown how changes in physical activity and sedentary behaviour, such as sitting or lying down, influence long-term health outcomes across a lifespan," Dr Mielke said.
"We all know how important physical activity is, but would changing the duration, frequency and intensity of physical activity add extra health benefits depending on our age?
"Our research will investigate the interactions between physical and sedentary activity to see how they are critical in preventing different health conditions throughout childhood, adolescence, adulthood and old age."
Physical inactivity causes five million deaths each year and has an economic burden of $67 billion worldwide.
In particular, women and people at a socioeconomic disadvantage have extremely high levels of inactivity globally.
Dr Mielke said that it was important to look at how people are incorporating activity into their daily lives.
"Movement has been engineered out of most occupations, and sedentary transport modes have become increasingly more common," Dr Mielke said.
"This means new questions have arisen around how people are incorporating exercise and activity into their everyday lives which need to be investigated."
Of 254 grants awarded this year, this is one of two awards dedicated to physical activity and it's the only one that focusses on sedentary behaviour.
The research program will use data from studies in Australia, Brazil and Canada.
Media contact: Dr Gregore Iven Mielke g.ivenmielke@uq.edu.au  0422 093 804; UQ Communications Bridget Druery b.druery@uq.edu.au 0435 221 246