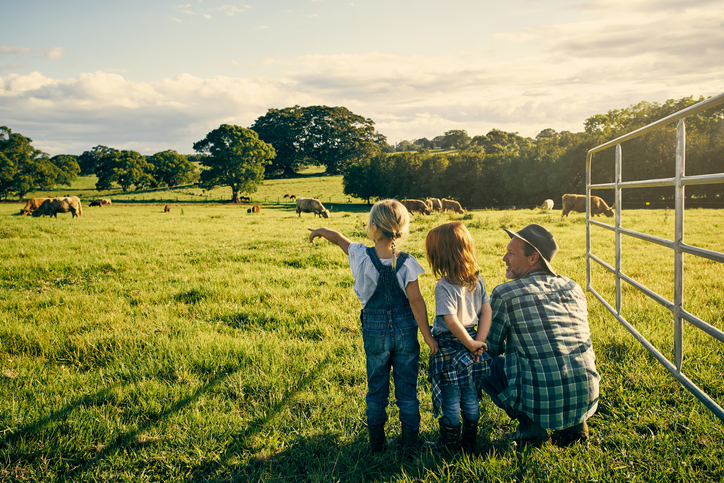 Research by a University of Queensland PhD graduate has helped BUSHkids to expand their telehealth services providing health and wellbeing support for children in rural and remote Queensland.
Dr Jessica Campbell from UQ's School of Health and Rehabilitation Sciences collaborated with the organisation which has recently been awarded over $450,000 in funding under the Community Infrastructure Investment Partnership from the Queensland Government.
"Telehealth is a vital service for families in rural and remote parts of the state where there are fewer health professionals available" Dr Campbell said.
"I grew up on a cattle farm near Blackall in Central Western Queensland, so I understand what it's like as a rural kid and how few services there are for families.
"The research project evaluated three models of telehealth currently delivered within BUSHkids and consulted with clients and clinicians to identify major barriers as to why people don't adopt the service.
"I worked closely with BUSHkids staff to select software, develop bespoke training modules and write guidelines for telehealth services.
"As a result of the research, BUSHkids have invested in telehealth infrastructure and training, and has employed four clinical staff to assist with the upscaling of their services."
Telehealth delivers health services at a distance through telecommunication technologies such as videoconferencing.
CEO of BUSHkids, Carlton Meyn said telehealth compliments the work of their regional centres.
"Our organisation has been supporting the health and wellbeing of children and families in Queensland's rural and remote communities for over 86 years," Mr Meyn said.
"Telehealth means that our services are accessible to families who may not be able to drive to one of our clinics and ensures they are still receiving the support they need.
"We plan to build a dedicated telehealth centre with the recent funding from the Queensland Government, which will enable us to reach even more families."
Media: Dr Jessica Campbell Jessica.campbell@uq.edu.au ; UQ Communications Bridget Druery (+61) 435 221 246 b.druery@uq.edu.au