Reducing the rate of infections in children with cancer is the focus of University of Queensland paediatric cancer research funded by the Cancer Council Queensland.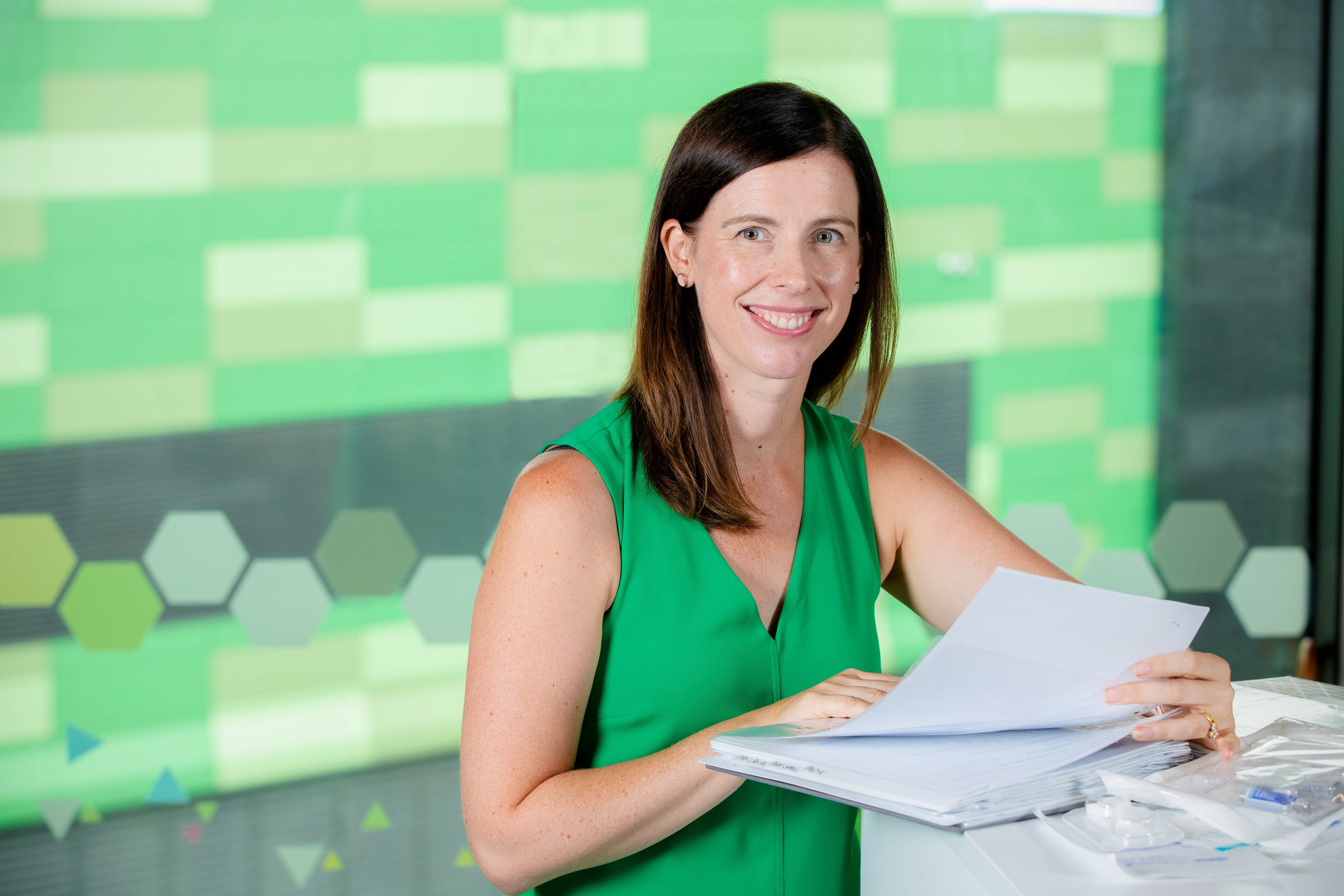 Professor Amanda Ullman from UQ's School of Nursing, Midwifery and Social Work and Children's Health Queensland thanked Cancer Council Queensland for its generous grant to support the research.
"Across Australia every year, children undergoing treatment for cancer experience more than 250 bloodstream infections, 70 deep vein thromboses and 300 blockages - all caused from their central line," Professor Ullman said.
"This central venous access device (CVAD) is vital as it administers treatments such as chemotherapy drugs and supportive therapies including blood transfusions and antibiotics, however we need to prevent harm.
"When the CVAD is not in use, it is locked with fluid.
"This fluid lock is an opportunity to prevent these CVAD-associated complications."
In this world-first trial, the research team will evaluate the effectiveness of the CVAD lock solution compared to usual care to reduce infections, thromboses and blockages for children being treated for cancer.
Clinical lead for the trial Dr Andy Moore, paediatric oncologist at Children's Health Queensland and Associate Professor at UQ's Child Health Research Centre said the research will significantly benefit children with cancer and their families.
"As a specialist looking after children with cancer part of my role is managing complications of therapy, including infections and line blockages or other complications that require supportive care," Dr Moore said.
"CVADs, which include central lines, PICCs and port-a-caths, are essential for cancer therapy.
"We're hoping this innovative lock solution will help reduce the rate of line related infections, blockages and extra time in hospital which ultimately improves the child's journey through their cancer treatment."
The Accelerating Collaborative Cancer Research (ACCR) grant provides funding of $2,000,000 over four years, comprising $350,000 per annum from Cancer Council Queensland and a contribution of $150,000 per annum from UQ. 
This project received pilot funding from the Children's Hospital Foundation for the optimisation of central line performance, allowing children with cancer to receive the treatment they need when they need it.
Media: Professor Amanda Ullman, a.ullman@uq.edu.au; @a_ullman; UQ Communication, Kirsten O'Leary, k.oleary@uq.edu.au, +61 412 307 594, @UQhealth