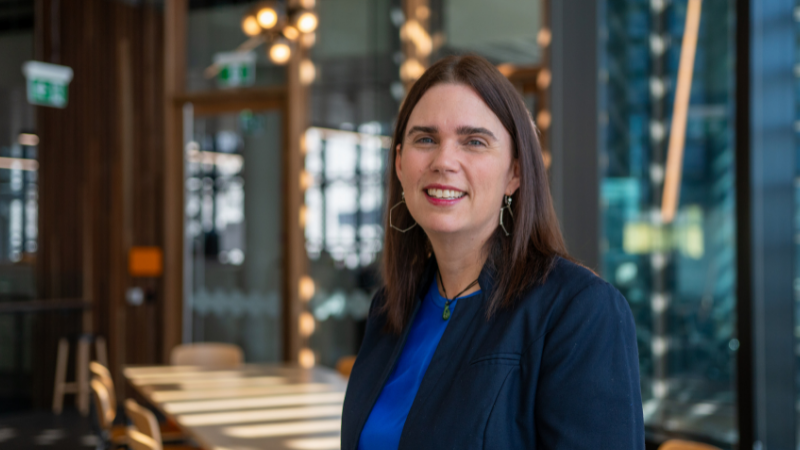 Associate Professor Vanessa Cobham from UQ's School of Psychology has been appointed to Professor in recognition of her exceptional work.
The professorship will assume on 1 January 2022.
UQ Faculty of Health and Behavioural Sciences Executive Dean Professor Bruce Abernethy congratulated Associate Professor Cobham on the appointment and her dedication to research, students and the university.
"I look forward to seeing the continued exemplary work of Associate Professor Cobham who has had an immensely positive impact on the wider community through both her academic role at the university and as a practicing clinical psychologist," Professor Abernethy said.
Dr Cobham says she feels relieved to be promoted to Professor and grateful to all of those who have helped and supported her throughout the process.
"I'd especially like to give a shout out to Professor Virginia Slaughter, Emeritus Professor Christina Lee, Professor Bruce Abernethy and of course, my family," Dr Cobham said.
"I haven't gone down a traditional academic pathway, having always maintained an appointment as a practising clinical psychologist within the public Child and Youth Mental Health Service and the promotion makes me feel UQ values the ways my clinical role complements my academic role. 
"For me, children and adolescents have always been the group associated simultaneously with the most vulnerability and the greatest hope.
"I see good mental health – along with education – as being one of the most powerful paths out of the prejudicial environments into which children may be born and the potentially traumatic events to which they may be exposed."
The work Dr Cobham is most proud of is her leadership of evidence-based mental health responses for children and adolescents exposed to major community disasters.
This includes disasters such as Cyclones Larry (2006) and Debbie (2017) in QLD; bushfires in Victoria (2009), NSW (2013), and Tasmania (2013); floods in QLD (2011) and Alberta (2013); the Christchurch Mosque shootings (2019); Nova Scotia shootings (2020), and most recently COVID-19.
She is also behind the development, evaluation and dissemination of Fear-Less Triple P, a program for parents of anxious children and notes that it may turn out to be her most impactful achievement.