Two UQ School of Human Movement and Nutrition researchers have been highlighted as global leaders in their fields.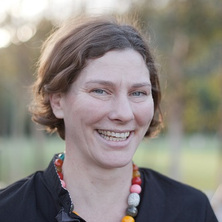 Professor Genevieve Healy was named on the prestigious international list of 2021 Highly Cited Researchers in the field of Social Sciences, for the sixth year in a row.
The list, garnered from the Web of Science Group, recognises scientists who have published a high number of papers that rank in the top one per cent of most-cited in their respective fields.
Professor Healy's work is about supporting adults to sit less and move more across the day.
"Over the past 13 years, along with my colleagues at Baker Heart and Diabetes Institute, we have been investigating the benefits of reducing and breaking up sitting time," Professor Healy said.
"This program of research has included large-scale observational studies, laboratory trials in at-risk populations, and pragmatic interventions in workers and in clinical populations to understand the feasibility, acceptability and potential benefits of sitting less and moving more on health and wellbeing.
"Regular exercise remains an important cornerstone of chronic disease prevention and management.
"However, how we sit and move for the rest of the day – and how these behaviours interact - also has an impact."
Professor Healy's work has influenced policy and guidelines regarding the importance of reducing prolonged sitting time, and she works with multiple industry and partner organisations to translate her research into practice.
This includes leadership of the BeUpstanding program of research: a program aiming to support workplaces to stand up, sit less and move more for their health and wellbeing.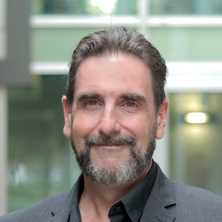 Head of School of Human Movement and Nutrition Sciences Professor John Cairney has been identified as the most prolific researcher on children with developmental coordination disorder (DCD) over the last 20 years by the journal Child and Adolescent Psychiatry.
DCD is a neurodevelopmental disorder that effects one in 20 children globally.
Professor Cairney's research played a critical role in the development of the European Academy of Children Disability Guidelines on the identification, diagnoses and treatment of DCD.
"Children with DCD present with a number of motor difficulties that negatively impacts their function in everyday activities of living, school and play," Professor Cairney said.
"Our research has provided strong evidence that DCD is more than just clumsiness; it is a risk for a number of negative health outcomes including overweight/obesity, poor physical fitness and poor mental health outcomes.
"While this research has led to numerous achievements and opportunities to share the results globally, the most rewarding experience has been the many times families have thanked us for raising awareness of a condition that is not well understood or recognised."
Media: Kirsten O'Leary, UQ Communications, k.oleary@uq.edu.au, +61 (0)412 307 594, @UQHealth.