The use of silica nanoparticles in clinical trials has shown they are safe and effective, University of Queensland researchers have found.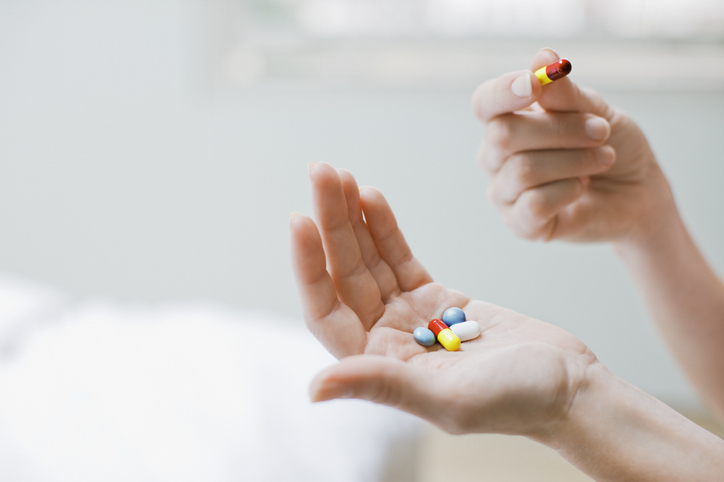 The trials included using the nanoparticles in the oral delivery of medications, diagnostics of brain cancer or melanoma and tumour destruction.
Associate Professor Amirali Popat from UQ's School of Pharmacy said the results show that the field of nanomedicine could change the way we treat many human diseases.
"From these clinical trials we can determine that silica nanoparticles are safe and could be an effective treatment for diseases such as cancer, infections and diabetes," Dr Popat said.  
"They have a superior performance as carriers for drugs, genes and proteins due to their biocompatibility, mechanic stability and structural diversity.
"We are constantly exposed to silica nanoparticles in everyday products such as food additives, sunscreen or lipstick, and now we have confirmation that they are an effective and interesting material in a biomedical setting as well."
Well known French cosmetic company L'Oréal uses the nanoparticles in many of their skin products to improve texture and provide a matte finish.
Roughly 75 per cent of the earth's crust is made up of silicate materials, and amorphous silica nanoparticles are safe and effective in delivering a variety of molecules for targeting many human diseases.
Professor Michael Yu from UQ's Australian Institute for Bioengineering and Nanotechnology said over 100 clinical trials have taken place, testing more than 30 approved varying formulations.
"The research summarises the status of silica nanoparticles in clinical trials for the first time and is of great benefit to researchers across the globe," Professor Yu said.
"Researchers who are looking for simple solutions to improve delivery of poorly soluble or unstable medicine or vaccines, cancer diagnostics tools and cancer therapy could consider applying silica nanoparticles in their research.
"Moreover, there is emerging evidence that silica nanoparticles have adjuvant properties which means it can enhance the immune response and could possibly be a better vehicle for delivering vaccines."
The emergence of COVID-19 in particular has shone a spotlight on the importance of nanomedicine, with the development of vaccines demonstrating the clinical viability of nanotechnology.
The full paper is published in Nature Reviews Materials.
Media: Associate Professor Amirali Popat a.popat@uq.edu.au; UQ Communications Bridget Druery b.druery@uq.edu.au +61 435 221 246