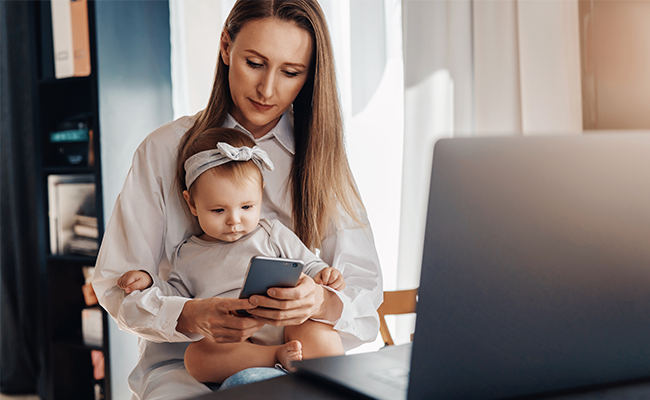 A University of Queensland study is researching the effectiveness of social media in helping parents and carers to develop children's early literacy and language skills.
A collaborative project between Children's Health Queensland, Australian Catholic University, and Griffith University, the study is evaluating health promotion messages distributed through the Read and Talk to Learn (RATTL) Facebook.
The researchers are interested in finding out how social media can be used to effectively share free and easy-to-access resources for parents, developed by Queensland speech pathologists.
Head of Speech Pathology Associate Professor Nerina Scarinci from UQ's School of Health and Rehabilitation Sciences said parents and carers play a vital role in helping to develop a child's early literacy and language skills.
"Parents and carers have a particularly important role in providing quality language interactions and engaging their child in reading which fosters literacy and language development," Dr Scarinci said.
"However, we know parents and carers can be overwhelmed by the vast amount of child development messaging available, which is why RATTL was developed.
"Our study is exploring the impact of consistent messaging on a parents' knowledge, skills and confidence in developing literacy and language, when it is being shared via the RATTL Facebook page."
Low literacy skills during childhood can lead to lower school participation rates and an increased risk of long term difficulties with talking, reading, and writing.
These impacts may continue into adulthood and influence future work, health and life outcomes.
"It is important to build families' capacity to support their child's early language and literacy development to prevent potential difficulties later in life," Dr Scarinci said.
"Research shows social media is a valuable tool for use in community prevention interventions and public health campaigns yet there is a gap in the literature around its use in a language and literacy development context.
"Our study aims to fill this gap, by working with parents to assess the effectiveness of delivering these resources and expert knowledge via social media."
Parents and carers of children aged 0-5 years can access the free resources via the Read and Talk to Learn Facebook page.
Media: Associate Professor Nerina Scarinci, n.scarinci@uq.edu.au, (+61) 7 3365 3097; UQ Communications, Bridget Druery, b.druery@uq.edu.au, (+61) 7 336 3037 @UQHealth.