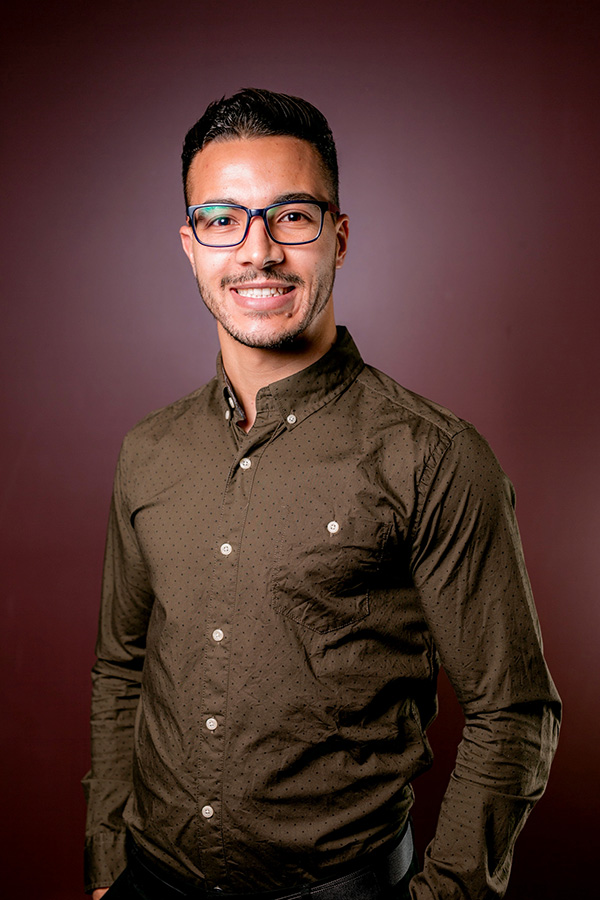 Meet Haroun Zerguine, an Occupational health ergonomist. Haroun works with a multidisciplinary team from the Schools of Health and Rehabilitation Sciences, and the School of Human Movement and Nutrition Sciences, and is currently completing his PhD in Occupational Health and Safety.
What inspired you to undertake a PhD?
After completing my undergraduate degree in industrial health and safety in Algeria, I worked in a company for over a year, then I wanted to take a new experience overseas. I secured an offer for a master's research degree in Malaysia, and there where I started my research journey. During that period, I published my first paper, and I participated in my first international conference in Japan. As my first research experience, I enjoyed the whole research process from conceptualisation to dissemination. Then I decided to pursue a PhD, and I was fortunate enough to be awarded the UQ scholarship and move to Australia. Since then, I have been working with an amazing team of researchers that keeps me inspired every day.
I also have to mention my father as a big inspiration too. He is a university academic in Algeria, and I've always seen him as my role model. He has been very supportive of pursuing overseas postgraduate studies and research. I clearly can see the value of it now.      
What are your key research interests?
Broadly, my research interest is in co-designing workplace health-behaviour change programs through participatory design approaches. Specifically, I'm interested in strategies to reduce workplace sitting behaviour and work-related musculoskeletal problems in office workers.
What is your PhD research project about?
My PhD project is about supporting workers to stand up, sit less and take more regular breaks during the day. There is emerging evidence that links prolonged sitting to several negative health outcomes. Research showed that interrupting sitting by standing and taking short regular breaks throughout the day leads to positive health outcomes. One way to achieve these changes for office workers is using sit-stand desks.
In my PhD, I worked with experts, designers, and stakeholders to co-design and develop the "Sit-Stand e-Guide": an evidence-based online training program to support the optimal use of sit-stand desks. The training program provides workers with knowledge on the impact of prolonged sitting at work and guides them through strategies on how they could use their desks effectively to break up their sitting behaviour during the day.
We had great results and feedback on its first evaluation. Workers found the training very useful and applicable, and we noticed a significant change in their sitting and standing behaviour.
You can find the "Sit-Stand e-Guide" training here.
Watch Haroun's 3 Minute Thesis:
What do you enjoy most about being a PhD student?
Definitely, the interaction with great researchers and experts in the field. You always learn something new, either from your direct mentors or other researchers and students.  
What is one piece of advice you would give to someone thinking about studying a PhD?
The PhD journey is a unique and lifetime experience, full of ups and down! My advice would be take the challenge, enjoy the process and celebrate every small win during your journey.
What three words would you use to describe the life of a PhD student?
Challenging, doubtful and rewarding
What do you like to do in your spare time when you are not working on your PhD?
If I'm not working on my PhD, I would mostly want to do something outdoor, either go to the beach, hike, or just social catchups with friends. Though, I always make sure to have some time to speak to my parents and family.
What are three words your fellow PhD students would use to describe you?
Ohh!! Maybe happy (I always smile), energetic, and I don't know what the other one would be!
Where do you see yourself in 10 years?
I'm passionate about putting evidence-based research into practice. Ideally, in 10 years, I see myself leading collaborative research and industry project to improve health and well-being at work.
Follow Haroun on social media:
Twitter: @HarounZerguine
LinkedIn: linkedin.com/in/haroun-zerguine/