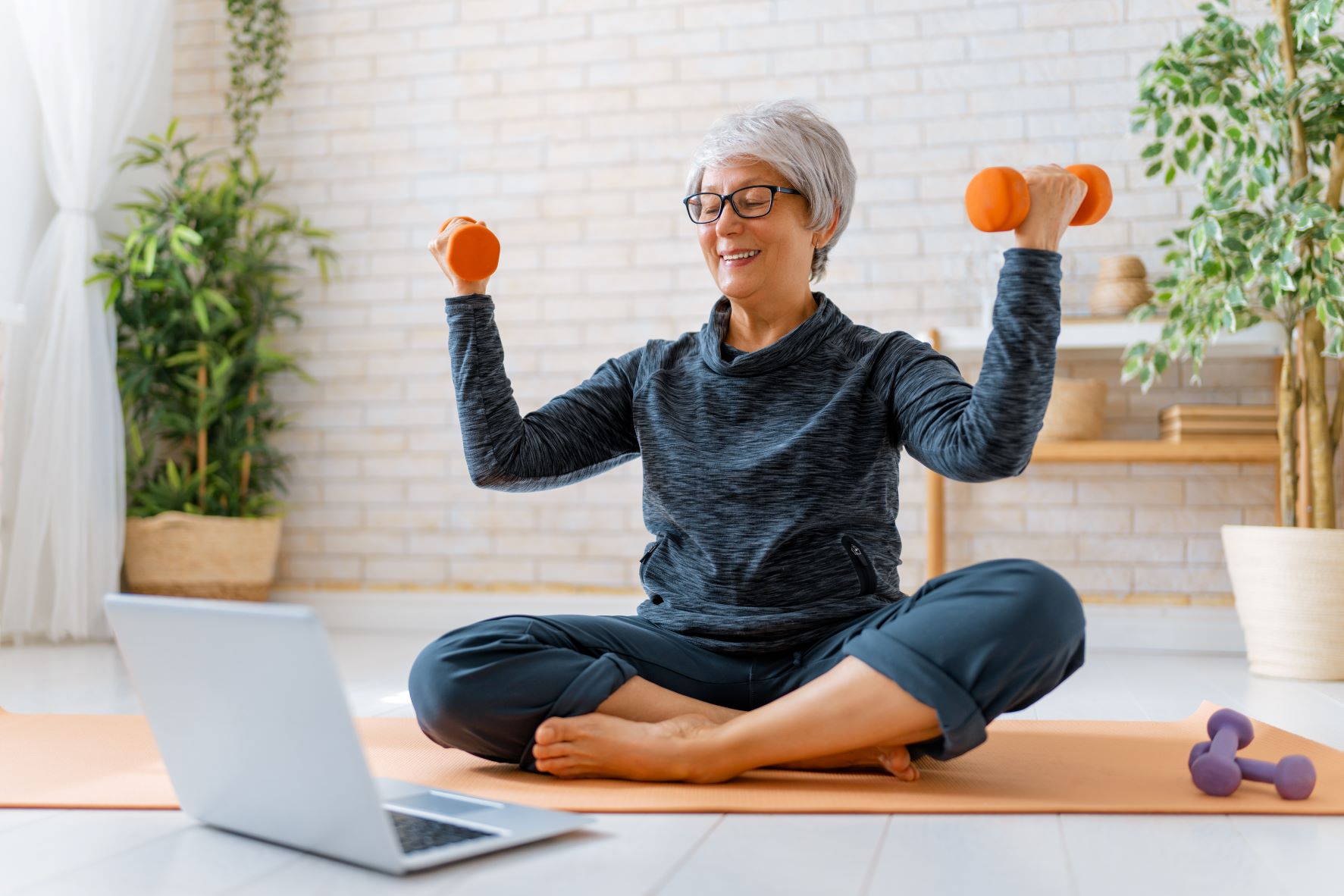 Telehealth exercise classes to help people manage the side effects of cancer treatments are being delivered by a team of clinicians and researchers, including University of Queensland researchers, at the Princess Alexandra Hospital.
Dr Elise Gane from UQ's School of Health and Rehabilitations Sciences is leading the program which guides participants through a 12-week program of personalised exercise.
"There are already in-person programs which help people manage the side effects of cancer treatment, such as fatigue, poor balance, muscle weakness and depression," Dr Gane said.
"Evidence shows people with cancer can benefit from supervised exercise during and after treatment, however there are significant barriers to accessing this treatment, meaning most don't achieve the recommended level of physical activity.
"By utilising telehealth, we can help improve uptake of exercise by delivering classes to participants at a time that works for them in the comfort of their home.
"It can also help to ease additional costs, eliminating the need for travel and parking fees."
Participants can see and hear their physiotherapist through the telehealth platform as they are led through resistance, aerobic, and balance training exercises.
The project aims to better understand how this telehealth service can be implemented, the processes involved and gain feedback from involved participants and clinicians.
Olivia Pratt who participated in the telehealth program said it helped her to return to work and overcome the lingering effects of her treatment.
"Thanks to the program I was able to return to both my photography job and checkout job around the same time," Ms Pratt said.
"When I started the 12-week program I was ok to stand for maybe two hours and didn't have a lot of strength in my legs to stand and a lot of strength in my arms to carry things- which I do a lot of for both jobs.
"Dr Elise Gane and PA physiotherapist Jennifer Tan went over the different exercises and stretches and made the exercise program represent what I needed to work on.
"They also gave me other things to do outside of the telehealth sessions to try and strengthen what I needed for work and get back to my full capacity.
"I was able to return to my checkout job because I'd gained enough strength to endure standing for long periods of time without a break by doing the telehealth sessions.
"It also helped to mitigate the fatigue and helped me feel almost back to normal."
The program is a research initiative led by UQ, partnering with Princess Alexandra Hospital and Flinders University, and is being funded by the PA Research Foundation.
Media: UQ Communications, Bridget Druery, b.druery@uq.edu.au, (+610 (0)435 221 246.