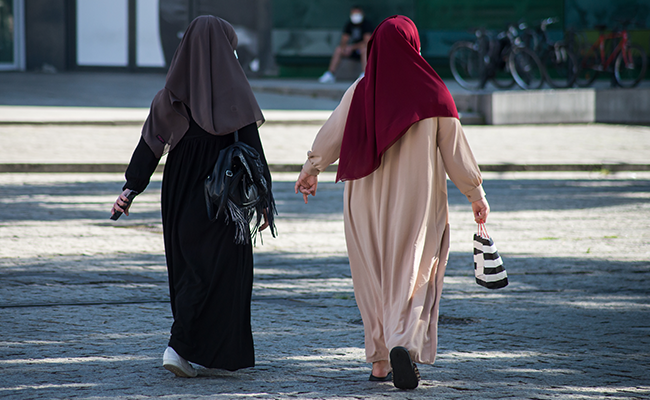 A University of Queensland study of South Asian immigrants living in Australia has found one third of participants experienced some form of bullying each month.
UQ researchers used focus groups and an online survey to analyse results from 460 first-generation immigrants living in Australia from Afghanistan, Bangladesh, Bhutan, India, Maldives, Nepal, Pakistan and Sri Lanka.
Dr Mehwish Nisar from UQ's School of Health and Rehabilitations Sciences said the results showed immigrants were bullied due to their ethnicity, religious attire, accent and achievements in the workplace.
"Men were bullied mostly in the workplace and women were bullied mostly on public transport," Dr Nisar said.
"We found immigrants who wore ethnic and religious clothing were bullied more frequently.
"Females received abusive remarks about wearing headscarves and other traditional attire in parks, shopping centres and workplaces.
"Teasing was the most frequent form of bullying, and some reported physical abuse, threats and online harassment.
"The highest rates of bullying were for those who worked full time, had a lower education level and poor English communication skills."
As part of the study, participants detailed some of their experiences with bullying, and how it impacted their daily life.
One female participant from Pakistan said, "I avoid going to parks due to comments thrown out by others on my scarf, especially when I am alone."
A male from India said, "I tried to avoid talking in my office parties because some people made weird remarks on my accent."
Another female participant from Bangladesh said, "The people around me at the office are jealous of me, they think the award I achieved is not suitable for me as I belong to a third world country and they do not cooperate with me. That's why I always feel stressed, and it affects my health also."
Senior-author Associate Professor Asad Khan from UQ's School of Health and Rehabilitation Sciences said results highlighted a need for more anti-bullying programs.
"Immigrants who were bullied reported feeling depressed, marginalised and excluded and in some cases, this prevented them from participating in social and physical activities," Dr Khan said.
"Immigrants can find making social connections difficult when they are developing their support networks, so this added pressure can place a heavy toll on their mental and physical wellbeing."
"These findings also show that bullying affects male and female immigrants in different forms and settings. 
"While there are student-focused resources and programs available, there is a scarce of resources when it comes to adult immigrants.
"Wellbeing of immigrant population could be vastly improved by offering more social support networks and creating more enabling environments.  
"Moving forward, a large national assessment is needed to evaluate the magnitude of bullying and its consequences on immigrant health and wellbeing."
The research is published in Prevention Science.
Media enquiries: UQ Communications; Bridget Druery, b.druery@uq.edu.au, (+61) (0)435 221 246.