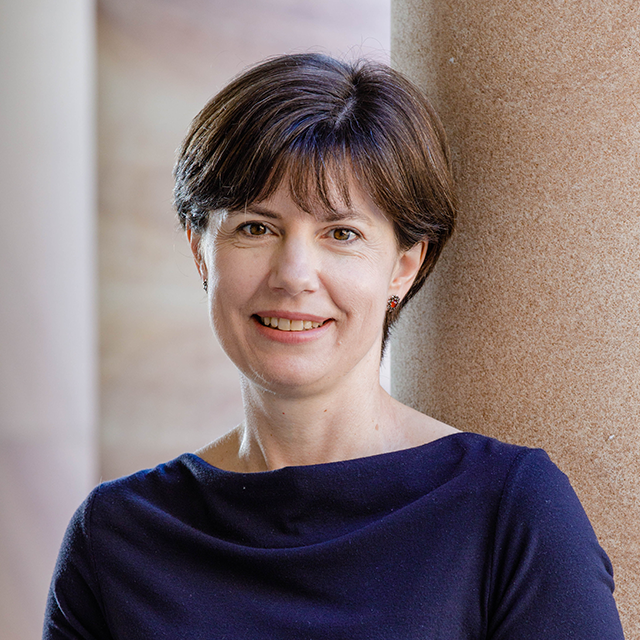 Associate Professor Alina Morawska, newly appointed Director of UQ's Parenting Family Support Centre (PFSC) is passionate about creating a world where children can thrive.
Dr Morawska will commence the role on February 1 and feels honoured to be leading the centre and supporting future generations of parents and children.
"The family environment affects every aspect of a child's development and good parenting is essential for positive mental health, wellbeing and resilience," Dr Morawska said.
"Parents play a vital role in helping children understand and manage their emotions, get along with others in their world, feel good about themselves, and develop lifelong healthy behaviours.
"It doesn't matter what obstacle a child is experiencing; effective parenting is part of the solution."
Head of UQ's School of Psychology Professor Virginia Slaughter congratulated Dr Morawska on the appointment.
"Dr Morawska is an international research leader who was recently recognised in The Australian's Research Awards 2023 as the leading national research contributor in the field of Family Studies," Professor Slaughter said. 
"Under her guidance the Centre will continue to empower families and communities to create safe, caring and nurturing environments for children."
Dr Morawska's key objective is to ensure the research conducted at the PFSC makes a real difference in the lives of families.
"In this role my aim is to promote the development of thriving, flexible, confident children who grow into adults capable of adapting to and changing their environment to create a healthy, diverse, creative and sustainable society," Dr Morawska said.
"I'm also excited about developing new collaborations and nurturing the next generation of researchers and professionals.
"One of the most rewarding aspects of working in this space is seeing the difference it makes at both individual and community levels.
"Seeing parents excited about the outcomes they achieve, or practitioners gain a sense of confidence in their newly developed skills is truly gratifying."
UQ's PFSC is a world leading centre which aims to prevent behavioural and emotional problems in children by enhancing the skills and confidence of parents, and by addressing family risk factors known to contribute to adverse developmental outcomes in children.
The Centre's flagship program, Triple P- Positive Parenting Program, is one of the world's most extensively studied parenting interventions and is widely available to parents internationally.
Media: UQ Communications; habs.media@uq.edu.au, @UQHealth