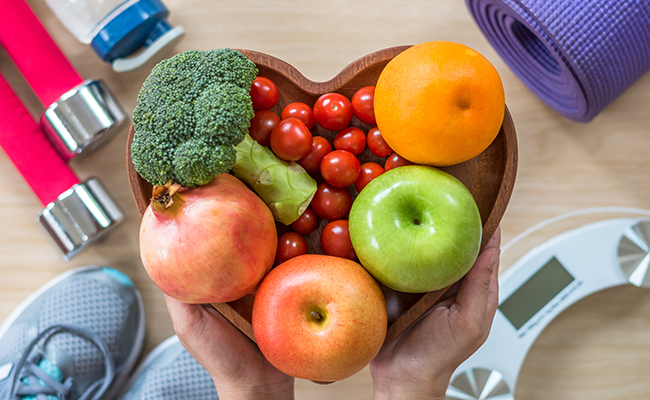 A team of researchers led by University of Queensland including the Baker-Deakin Department of Lifestyle and Diabetes will utilise more than $1.1 million over five years to adapt and implement a community-based diet and exercise intervention program for people at risk of Type 2 diabetes.
Professor Genevieve Healy from UQ's School of Human Movement and Nutrition Sciences said the Small Steps for Big Changes program was developed in Canada and has seen effective results in those with prediabetes.
"Small Steps for Big Changes is a lifestyle counselling program that can help people make lasting dietary and exercise changes in order to lower their risk of developing type 2 diabetes in the future," Professor Healy said.
"85 percent of participants in the three-week Canadian program no longer had prediabetes one year post program and no one progressed to Type 2 diabetes.
"This incredible result is why we are adapting the program for Australian audiences and trialling it in four YMCA sites in Warwick, Caloundra, Bowen Hills and Redlands as well as the Logan Healthy Living clinic.
"Our first step is to make sure the program works in an Australian context and the different communities where the sites will be established."
Approximately 1.2 million Australians have Type 2 diabetes.
A further 2 million have prediabetes, a condition where a person has higher than normal blood sugar level but it's not yet high enough to be considered Type 2 diabetes.
Project collaborator Professor David Dunstan, Head of the Baker-Deakin Department of Lifestyle and Diabetes, said prediabetes was the fastest growing chronic condition in Australia, costing around $14.6 billion per year.
"Implementation of the Small Steps for Big Changes program into Australia will provide a unique contribution to diabetes prevention," Professor Dunstan said.
"Unlike diabetes prevention programs currently offered in Australia which rely on health professionals for delivery, this program is designed to be delivered by peers in the community.
"By leveraging community connections to deliver the program we can expand the potential diversity of delivery providers able to support diabetes prevention and build capacity in low-resourced communities."
The first year of the project will see the research team focus on the program's adaptation for Australian audiences, with the aim for it to be available to the public in 2024.
The program received funding through the National Health Medical Research Council's CIHR Healthy Cities Implementation Science Team Grant Scheme.
Media: UQ Communications; Bridget Druery, habs.media@uq.edu.au @UQHealth