Wow nan te ii keiken! This translates to "wow, what an experience!" in Japanese. This is the first thought that comes to mind when I think back to my time in Japan at the Tsukuba Summer Institute (TSI); the second is the delicious Japanese lunches which never included sushi.
The Tsukuba Summer Institute (TSI) is a week-long international research program. It brings together students from all around the world to work and learn from each other on various research topics surrounding the fields of sport, physical education and sport science. It is hosted at the University of Tsukuba which is around an hour north of Tokyo by train. Tsukuba is a university town which demonstrates the enormous size of the campus, it even has its own bus to transport students around to different areas of the campus.
I went to TSI to take part in the Collaborative Research Program (CoRP) – an amazing opportunity I was presented as part of my UQ Bachelor of Health, Sport and Physical Education (Honours) degree. It was truly an eye opening and life changing experience.
There were students from all over the world participating in the program…Germany, Tanzania, America, Spain and Korea, just to name a few.  I was the only native English speaker in my group so I was automatically thrust into a leadership position. This was both fun and challenging at times, but it was an incredible opportunity to learn about different cultures and how to communicate with people who don't speak English as their first language.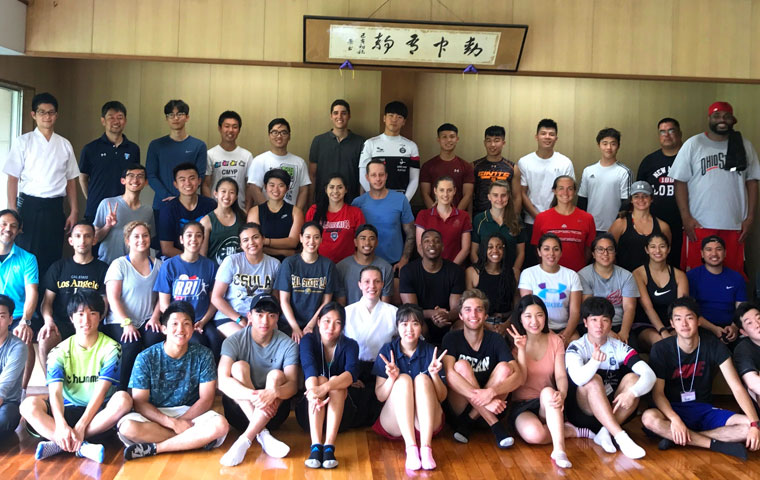 For six days I worked in a small group on a research 'hot topic' within the field of physical education – my group's topic was about the relationship between physical activity and academic performance. In between working on our project, we got to attend research seminars presented by academics. It was really interesting to learn about all the exciting research that is currently taking place in the field.
On the second day of the program I participated in the TSI soccer tournament. All the students came together to play six aside little games with the teams comprising players from different countries, speaking different languages. My team may not have won, but to play in a team with people from Japan, South Korean and Taiwan is an experience which I will never forget.
Day 4 was a rest day…an excellent opportunity to take an excursion and see some of Japan. We travelled up to the north east and visited a sake brewery, silk factory, and pottery museum. But the highlight of the day was Lake Kasumigaura, Japan's second largest lake (over 220 square kilometres in total area covered). The most spectacular thing about this lake was the field after field (actually pond after pond) of lotus plants. I have never seen so many lotus flowers!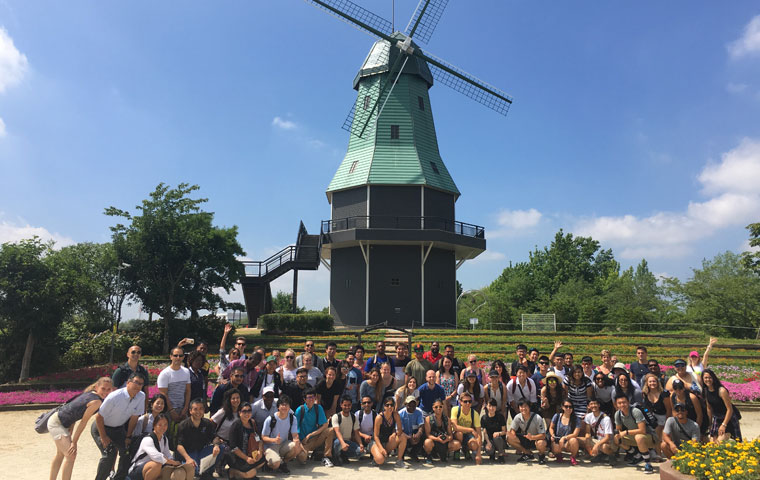 On the last day we presented our final research project to our classmates and a panel of professors. This was a little scary, but an incredible opportunity to display and hone our presentation skills. We then attended the closing ceremony where we said our goodbyes and exchanged our contact details with our new international friends.
Before going to Japan I had no idea what to expect.  All I did know was that it would be challenging and would help me on my path towards further study. It was all of this and so much more! The skills I developed in researching, networking and collaborating will stay with me for the rest of my life, along with the amazing memories of the Japanese culture. I will definitely go back to Japan…who knows, maybe Tokyo 2020 seems pretty convenient.