We caught up with UQ Bachelor of Physiotherapy (Honours) student Andi about her two-week immersive learning experience at the 2019 U21 Health Sciences Summer School. 
Andi was one of five students selected from UQ to travel to the University of Birmingham to work through the complex topics of antimicrobial resistance and antimicrobial stewardship. A total of 42 students from 13 universities across the world learnt more about this immediate and threatening issue through workshops, presentations, lectures, self-directed learning and field trips.  
The four other students from UQ's Faculty of Health and Behavioural Sciences included Emily- Bachelor of Pharmacy (Honours), Tessa - Bachelor of Midwifery, Cathy - Bachelor of Nursing/Midwifery and Jack - Bachelor of Dental Science (Honours).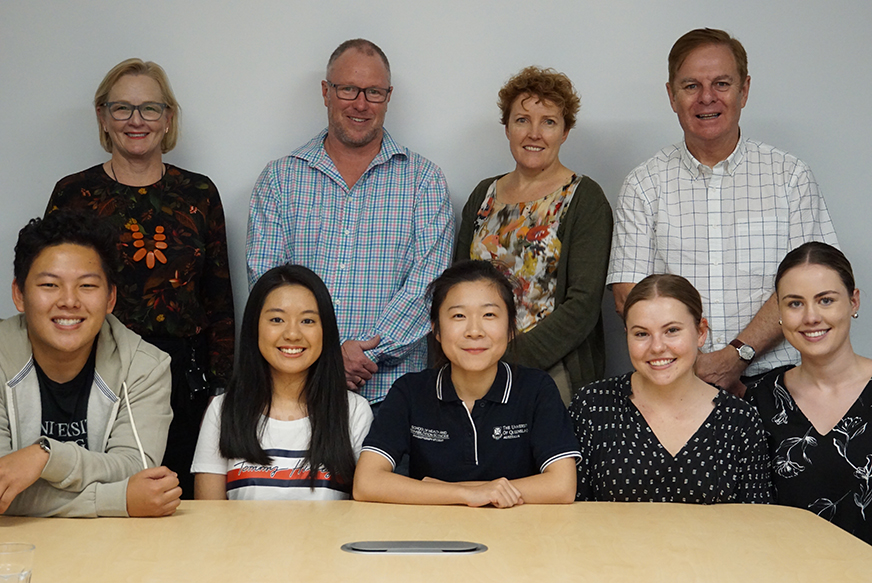 What was your favourite part of the experience?
My favourite part of the trip was the practical laboratory of culturing bacteria and directly seeing how multi-drug resistance develops within different strains of bacteria.
What was it like working in teams with people from all over the world?
It was a very nice and precious experience to work with many talented people from all over the world. When working as a team with people from different backgrounds and different disciplines, I actually felt like a mini 'multidisciplinary team' and it was very interesting hearing opinions from different perspectives. 
How has the program inspired you? 
The 2019 U21 Summer School made me reflect on some of the actions that we can do as future health practitioners. This summer school really focuses not only on the scientific part of antimicrobial resistance, but it also targets a broader aspect on the regulation and policy changes that are required for different organisations and different health practitioners in order to achieve this common goal globally. As a physiotherapy student who will have the opportunity to work in a hospital-setting, infectious control becomes the major issue that I'm facing in order to help with this issue.  
What did you learn about yourself on the trip?
It was unexpected that I could actually become good friends with a lot of students from different places in such a short time. I thought as an introvert it would take me some time to be close with new friends, but because of how well-designed the program was and the  common interests I had with some of them, we became friends in a very short time. 
Would you recommend this experience to future students?
Yes, definitely. It was such an amazing experience that helps you gain knowledge, make new friends from all over the world, build connections and travel to places you may have never been.
Click here to find out more about the U21 Student Experiences.