TROHPIQ is an acronym for Towards Rural and Outback Health Practitioners in Queensland – a team made up of the rural-health clubs of southern Queensland universities. The collective runs a Rural High School Visit program, which was taken to new heights in 2016, with an ambitious goal of engaging teens from all over Queensland's western corridor.
The five-day program involved months of careful planning and liaising with schools to reach as many students as possible. Coinciding with the last week of term three for Queensland schools, we were fortunate to interact with five schools of varying sizes, set-ups and affiliations.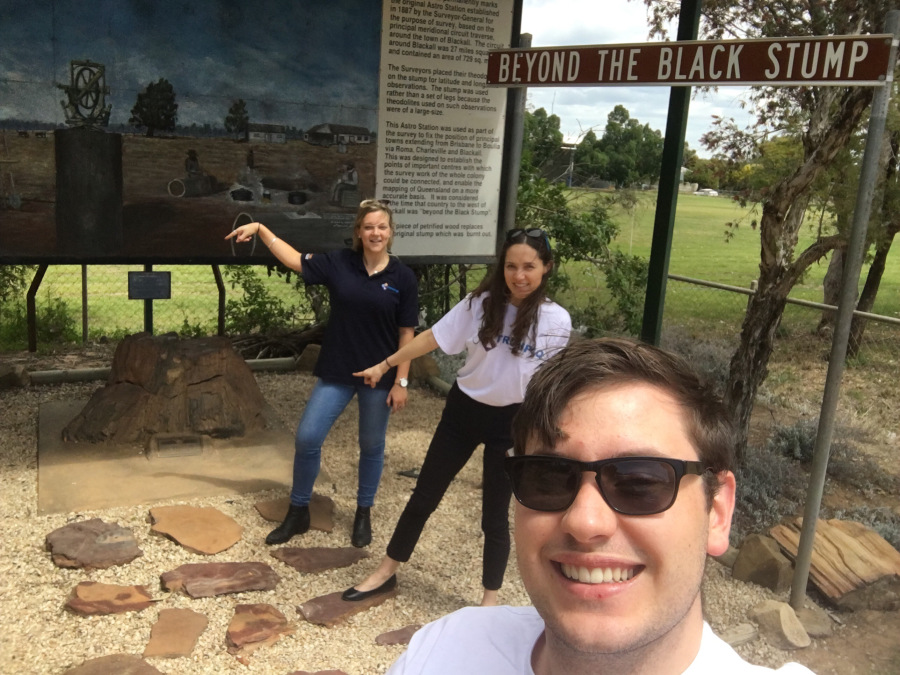 Starting in Mount Isa on Sunday, 4th October 2016, we took the day to settle in, get to know each other and explore the natural beauty that northwest Queensland has to offer. This included a stunning sunset swim and BBQ at Lake Moondarra, having a meal at Buff's Club and checking out the Underground Hospital Museum.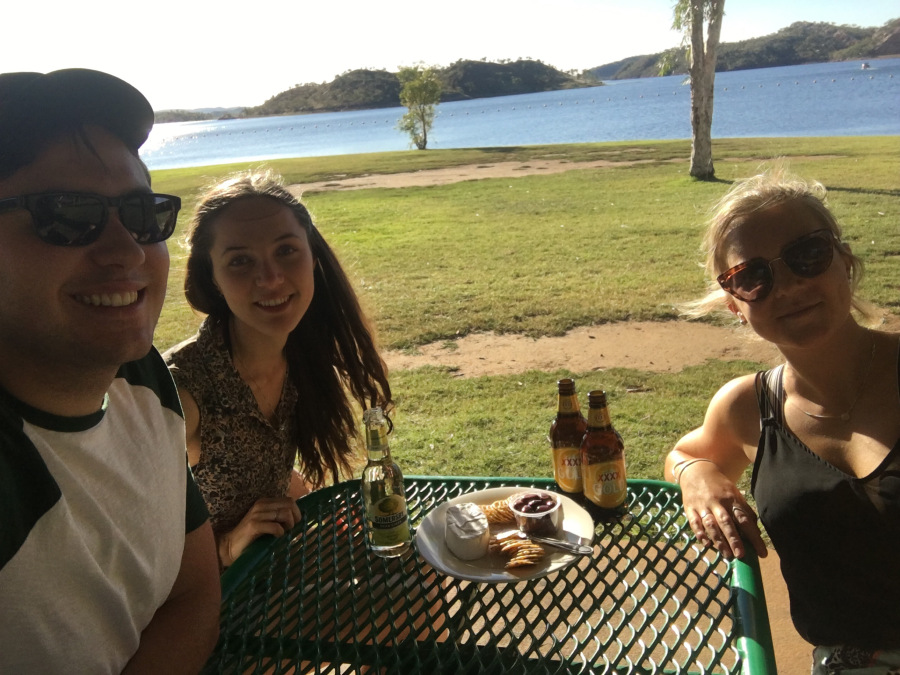 It wasn't long before we were at our first school, and meeting the future health professionals of western Queensland. At each school we introduced the concept of careers in health, and emphasised that there is much more than just medicine and nursing. Every student from grades 7 through to 12 were blown away by the list of careers, from phlebotomist to pathologist, ambulance dispatcher to social worker, and pharmacist to midwife. Most importantly, we highlighted the fundamental point that only professionals who live in those remote communities were experts in what their society would need in the future. It's proven that if students from rural towns are interested in a career in health, they are much more likely to return to their town once they finish a degree or training.
Additionally, we set up six workstations allowing students to experience first-hand what some of these professions do on a daily basis:
Vital Signs and Skills – blood pressure, pulses, pupillary reflexes, vestibulocochlear function.
Urinalysis – using urine dipsticks on fake urine in the form of sugary drinks.
Neuromuscular activation and control – transcutaneous electrical nerve stimulation (TENS) and muscle reflexes.
Bandage tying and dressing with a disability – triangle shoulder bandages, and trying to dress yourself when bandaged using only a dressing stick.
Occupational Therapy switch toys – testing out devices used to allow individuals with physical disabilities the opportunity to play and learn as independently as possible.
Occupational Therapy disability experiences and equipment – the experience of visual perception and sensory loss conditions, and guessing what some odd-looking OT daily living aids might be used for.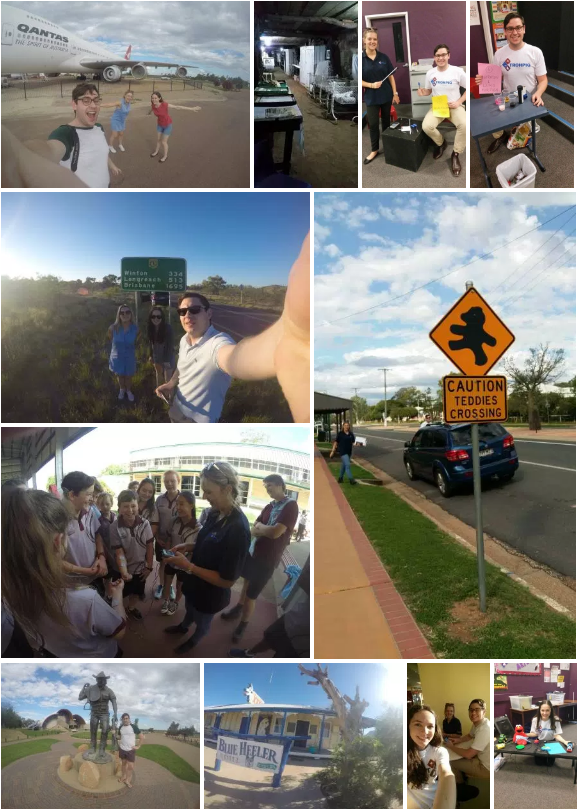 Between school visits, we thoroughly enjoyed each other's company and spending time in the Queensland outback.Things sometimes became tense between the team as we'd built a fierce rivalry in the traditional road trip game 'spotto', with Ali the reigning victor, closely followed by Bella, and a poor performance by me (probably because of the back seat window tinting…major disadvantage). By the end of the trip, we'd driven 1900km, visited Good Shepherd Catholic School (Mount Isa), Longreach SHS, Barcaldine SS, Tambo SS and Charleville SHS, and positively engaged with more than 200 high school students.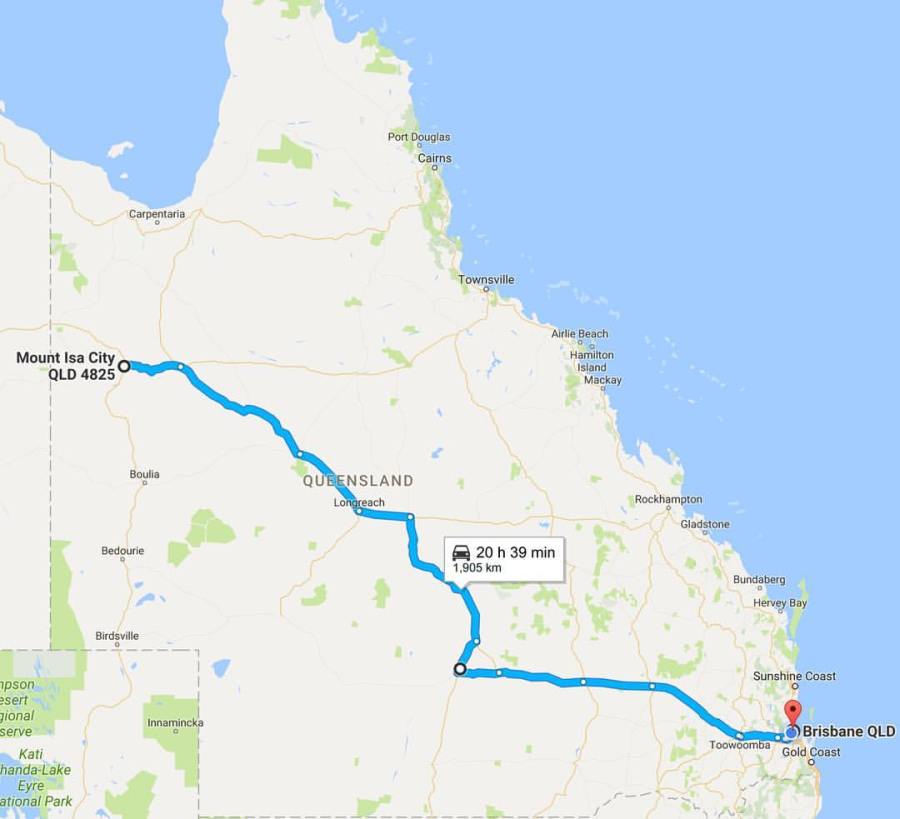 Next year, TROHPIQ plans to build on the incredible successes of this year's trip and interact with more schools and potentially build in some professional development opportunities for the health students who come along.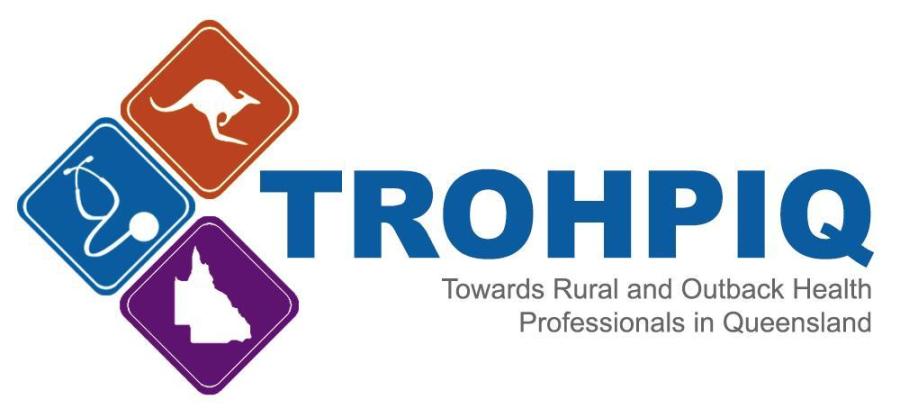 Check out TROHPIQ's website for more information on the Rural High School Visit program and other rural health initiatives.