Meet UQ Health valedictorian, Elise Rienecker
We asked UQ Bachelor of Psychological Science (Honours) graduate and UQ Health valedictorian, Elise Rienecker, to share more about her time at UQ, advice to her first-year self and plans for the future.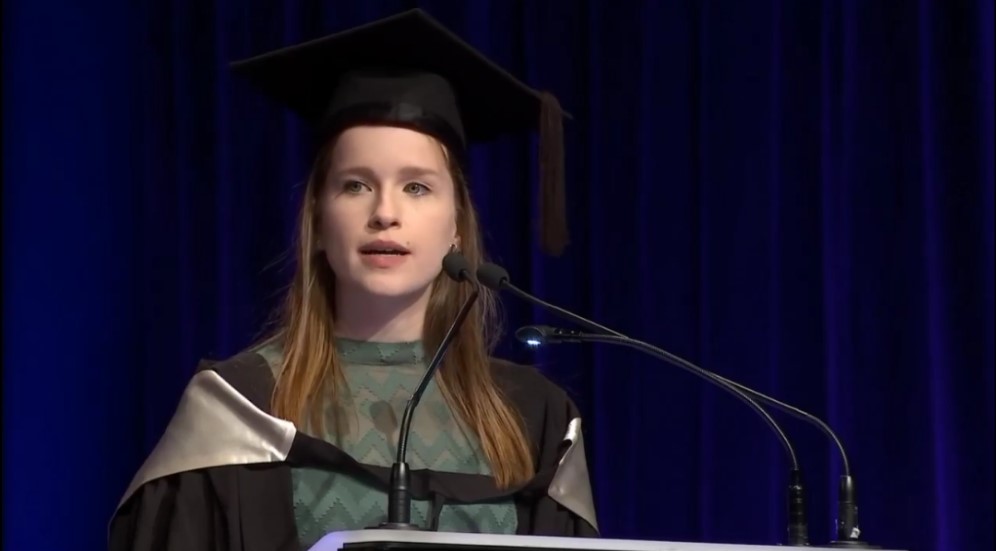 What led you to study the Bachelor of Psychological Science (Honours)?
I knew I wanted to be a psychologist from around age 13. During this time, a lot of my friends were struggling with different transitions in their lives. In trying to help them navigate through this I came to the conclusion I wanted to work in a career centred on helping others. The Bachelor of Psychological Science (Honours) was the first step in this journey!
How did you feel when you received the call, you had been selected as valedictorian?
Funnily enough, I missed the first call! However, after I listened to the voicemail, I stood there in complete shock – my jaw literally dropped, my hands were shaking and I almost cried!
What extra curricula activities did you participate in at UQ?
Outside of study, you could find me at events hosted by the wonderful Psychology Students Association – my personal favourites were the Psych Ball and 'Puppies and Pancakes'. If I had a break between classes in the summer, I also loved swimming at the UQ Sport Aquatic Centre.
What three pieces of advice would you give your first year self?
Don't stress if you haven't formed a solid friendship group within the first week or two. Even though it may seem like you are the only person without friends on the whole entire campus, you will find your people.
Just because you start in one degree, doesn't mean you are there for life (I actually started in a Bachelor of Education/Bachelor of Arts!). Pick courses that sound interesting to you – you'll be able to discern what your passion is, and it may be something you didn't expect!
Enjoy it! Take advantage of the freedom and excitement of first year – join a club, go to the free events and just enjoy uni life while it's still a novelty.
What will you miss about UQ?
I think what I'll miss most is the atmosphere of being on campus – running into friends in the library unexpectedly, waiting in line at Merlo for coffee in the early morning and eating lunch in the Great Court between classes.
What's next for you now you have your degree?
My original plan for this year was to take a gap year and travel around Europe, however that's gone out the window. Instead, I'll be working two jobs as a disability support worker and receptionist at a psychology clinic. I will also be looking for volunteer experience before applying for a Masters of Educational and Developmental Psychology in September.