It's World Salt Awareness Week – a week aimed at helping raise awareness of the damaging effect of too much salt to our health.
Due to the global COVID-19 pandemic, we have found ourselves spending more time at home than usual. We have seen flour and other ingredients fly off supermarket shelves as more and more people cook three course meals and bake sourdough in the comfort of their home. So this Salt Awareness Week we are celebrating home cooking…all with more flavour and less salt!
Now this topic shouldn't be taken with a grain of salt (sorry for the pun!). While there are a lot of myths floating around about salt that just aren't true, the fact of the matter is that too much salt in our diet isn't great, especially for our health.
The salty truth:
On average, most people consume 9-12 grams per day – twice the Suggested Dietary Target of 5 grams of salt (2000mg/day sodium).
There are few nutritional differences between the various types of salts (i.e. table salt, sea salt, Celtic salt, Himalayan salt, kosher salt), but the main ingredient in all salts is still sodium.
Excessive sodium intake has been correlated with increased blood pressure, which can place additional pressure on organs such as the kidney and brain and lead to increased risk of stroke and heart disease.
A large contributor of salt in the diet (up to 80 per cent) is usually found in the foods we eat day to day, and these may not taste particularly salty – for example, breakfast cereals, bread, cheeses, cakes, biscuits and condiments. (Fact: Did you know that a bowl of cornflakes has about the same amount of salt as a small packet of plain chips?)
What about taste?
Taste buds have an average lifespan of 10 days, so it only takes a few weeks to get used to using less salt. If we start to reduce our salt intake these older taste buds that are accustomed to high salt will be replaced by new ones. You may even start to taste the other flavours that salt was masking previously!
Gradually reduce high salt foods from your diet and you will give your tastebuds the opportunity to adjust to less salt and other flavours. To help keep lots of flavour in your food try experimenting with herbs, spices, garlic, chilli and citrus.
| | |
| --- | --- |
| Food | Flavour |
| Lamb | Mint, rosemary, currant jelly |
| Pork | Fennel, mustard |
| Beef | Bay leaf, thyme, sage |
| Chicken | Lemon juice, garlic, pepper |
| Fish | Lemon, pepper, chives, parsley |
| Potato | Chives, paprika |
| Carrot | Ginger, honey, cinnamon |
| Other flavour boosters | Lemon, lime |
Low salt choices on campus
It can be difficult finding a low salt lunch option on campus, but here are a few tips to choosing a healthier low salt option:
choose lean meats
ask for extra salad or vegetables
try to avoid salt in dressings and sauces.
For example, at Subway® you could reduce your sodium intake by 633mg per serve from simply choosing chicken strips, instead of buffalo chicken on your 6 inch sub.
White bread (239mg per serve) and wheat bread (271mg per serve) and mozzarella cheese (70mg per serve) are the lowest salt bread and cheese options. But don't forget the sauces - cranberry relish, mayonnaise, marinara and tzatziki are all great low salt options with less than 100mg per serve.
If you are interested in learning more about reading food labels, read the blog post on Food Labels Demystified.
For a low sodium homemade burrito bowl, check out the recipe below for a chicken burrito bowl. It contains 170mg sodium per serve.
Salsa Chicken Burrito Bowl
Serves 4
Ingredients:
☐ For the Chicken
4 small-medium boneless skinless chicken breasts, pounded (or thighs)
2 tablespoons homemade taco seasoning*
☐ For the Rice
2 cups water
1 cup white basmati rice
1 teaspoon vegetable oil
1 lime
2 tablespoons freshly chopped coriander
☐ For the guacamole and salsa
1 ripe avocado
2 tablespoons coriander minced, divided
1/2 small jalapeno minced, divided
1/8 cup onion minced, divided
1 small tomato diced
juice of 1 lime
☐ Add-Ins
2 capsicums sliced into strips
1/2 onion sliced into strips
2 cups chopped romaine lettuce
1/2 cup light sour cream
1/2 cup black beans
*To make your own tacos seasoning for the chicken, combine: 1 tablespoon chili powder, 1 1/2 teaspoons ground cumin, 1/2 teaspoon paprika, 1/4 teaspoon garlic powder, 1/4 teaspoon onion powder, 1/4 teaspoon crushed red pepper flakes, 1/4 teaspoon dried oregano,1 teaspoon black pepper.
Method:
☐ For the Chicken: 
In a large bag or bowl, combine the chicken and taco seasoning along with 1 tablespoon oil. Marinate in the fridge for 20 minutes or up to 48 hours.
Heat a large pan to medium-high heat. Cook chicken breasts for 5-7 minutes per side or until fully cooked.
Remove from pan and rest for 10 minutes then chop into bite-size pieces.
In the same pan, add a teaspoon of oil along with sliced capsicums and onion. Sauté for 3-4 minutes or until the veggies are tender.
☐ For the Rice: 
While the chicken is cooking, boil 2 cups water in a large pot over high heat. Once the water has boiled, add the rice and 1 teaspoon oil. Season with salt and pepper. Cover and reduce the heat to low and cook until the rice is tender and all the water is absorbed.
Add in the coriander and fluff rice with a fork.
☐ To make guacamole and tomato salsa:
While the rice and chicken are cooking, mash the avocado in a small bowl. Add half the minced coriander (1 tablespoon), half the minced onion (1 tablespoon), and half the minced jalapeno. Sprinkle with salt and pepper and juice of 1/2 lime. Stir until the avocados are fully mashed. Set aside.
In another small bowl, combine the diced tomatoes, and the remaining minced coriander (1 tablespoon, minced onion (1 tablespoon), and half of the minced jalapeno. 
☐ To assemble: 
Divide the rice, chicken, capsicums, and beans into 4 meal-prep bowls. Divide the romaine lettuce, tomato salsa, a scoop of guacamole and scoop of sour cream into the remaining 2 bowls. Cover and store in the fridge for up to 4 days and the cold ingredients (salad, guac, salsa) for 2 days.
To re-heat. Heat ONLY the chicken and rice bowls for 2-3 minutes in the microwave. Top with the salad bowls when ready to eat. Prep more of the cold bowls when you run out. Enjoy!
Q&A with Emilie:
1. Why did you study dietetics?
I wanted to become a dietitian because food and nutrition are essential aspects of healthy living and quality of life, and we can make a significant impact on an individual, community and global level.
2. What are you doing now?
I am working part-time as a clinical dietitian and in my final year of my PhD studies looking at the role of dietary fibre in symptom alleviation in patients with gynaecological cancers undergoing pelvic radiotherapy.
3. How did you get there (i.e. pathways)?
I completed my undergraduate and postgraduate studies here at UQ - Bachelor of Exercise and Nutrition Sciences (BENS) and then Master of Dietetics Studies.
4. Favourite salty snack?
Anything with cheese! My favourite's Gouda!
Q&A with Danielle:
1. Why did you study dietetics?
I chose to study dietetics because it combined my love of food with my interest in science, particularly physiology and biochemistry.
2. What are you doing now?
I am currently a PhD Candidate researching the sustainability of food fortification strategies within the foodservice systems of aged care homes.
3. How did you get here?
I studied a Bachelor of Nutrition Science (QUT) and then applied for the Master of Dietetics Studies (UQ).
4. What is your favourite salty snack?
Smith's salt & vinegar chips.
---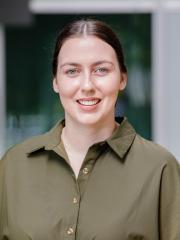 Author: Danielle Cave
 PhD student and Accredited Practising Dietitian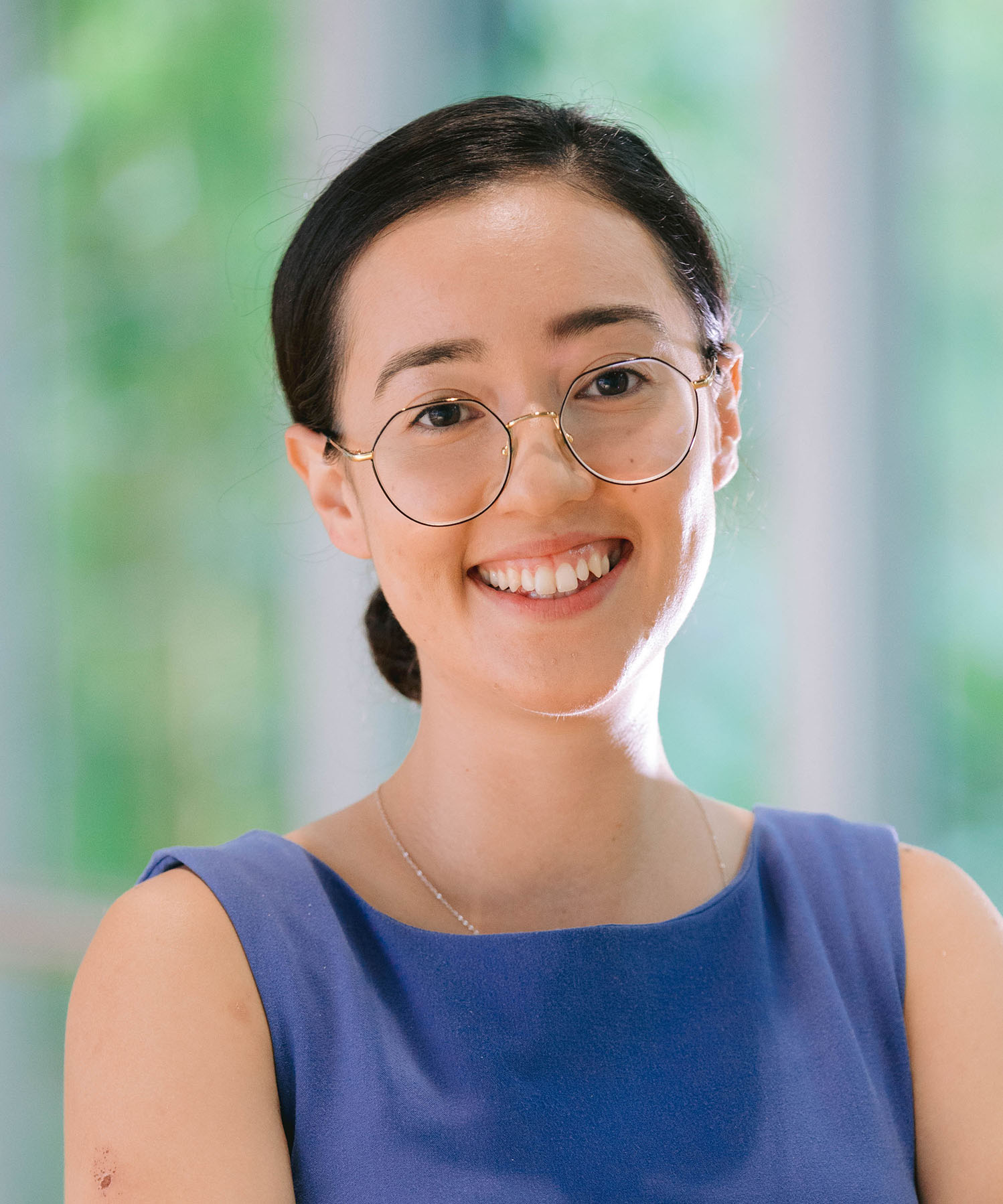 Author: Emilie Crossier
  PhD student and Accredited Practising Dietitian