Exams are over so it's time to take a well-earned break and re-charge the batteries. While it's tempting to stream all the TV you've missed or sleep-in until midday, you should make the most of the time off to work on your health and wellbeing.
Here are our top suggestions of positive things you can do for your health over the uni break.
1. Connect with friend and family
Did you know there are health benefits to spending time with friends and family? It's true! Humans are after all social beings and interacting with other humans helps maintain mental, emotional, and physical health. 
With so much time going into studying, exams, and assignments, you may have had little to no time to spend with the people who are most important to you. So, why not try and catchup with family and friends over the break. Inviting your friends and family to spend quality time together isn't just fun; it's also good for managing stress, improving your psychological wellbeing, strengthening your bonds, and reminding you that you have a solid support network who has your back!
2. Take on a new challenge
The break is also the perfect time to take on a challenge or to try something new. This can reset your mind and body so you can gain a new perspective, focus and clarity. You may want to broaden your horizons with a boot camp, travel somewhere you've never been, volunteer for a cause you care about, take up a new hobby, or commit to meeting some new people. 
3. Pick up a book
Reading a book is a great way of keeping your mind active and healthy. It's been shown that reading reduces stress, improves your memory and helps build strong analytical skills. You can also get ahead of your studies in the next semester by doing some advance reading. This will help absorb the information more easily without the pressure of doing it during the semester. Reading course materials in advance will give you a confidence boost as you'll head into the next semester already prepared.
4. Limit social media
Nothing is healthy in excess amounts, including social media. Stepping away or reducing time on social media, even for a short time, has many health benefits. Studies have shown that social media breaks improve well-being by preventing sleep problems, reducing stress, improving social connectedness, and reducing feelings of loneliness and depression. But how do you put this into practice? It could be as simple as setting a limit on the amount of time you spend on it each day by using a timer or app to track your usage, and sticking to this limit. If this doesn't work for you, you could try a slightly more extreme measure and delete social media apps from your phone for a period of time. Or just take a break from the social media platforms you use most. For instance, if you find yourself spending hours on TikTok, try taking a break from that app specifically. Whether you choose to go cold turkey or take little chunks of time off, you will likely see increased benefits for your mental and emotional health.
5. Catch up on some Z's
The uni break is the perfect time to catch-up on some sleep that's possibly been lacking over the revision and exam period. A good sleep will help regulate your mood, boost your memory, help prevent inflammation and heart disease, and give your brain a chance to be flushed of waste that builds up over the day. 
Whilst your sleep is important, you can still enjoy the occasional night out; after all we all need to blow off a little steam now and then. It's recommended that adults get a minimum of seven hours sleep each night, so you can still enjoy the odd late night out, you just don't want to let these nights become a habit. Checkout these tips for getting quality sleep.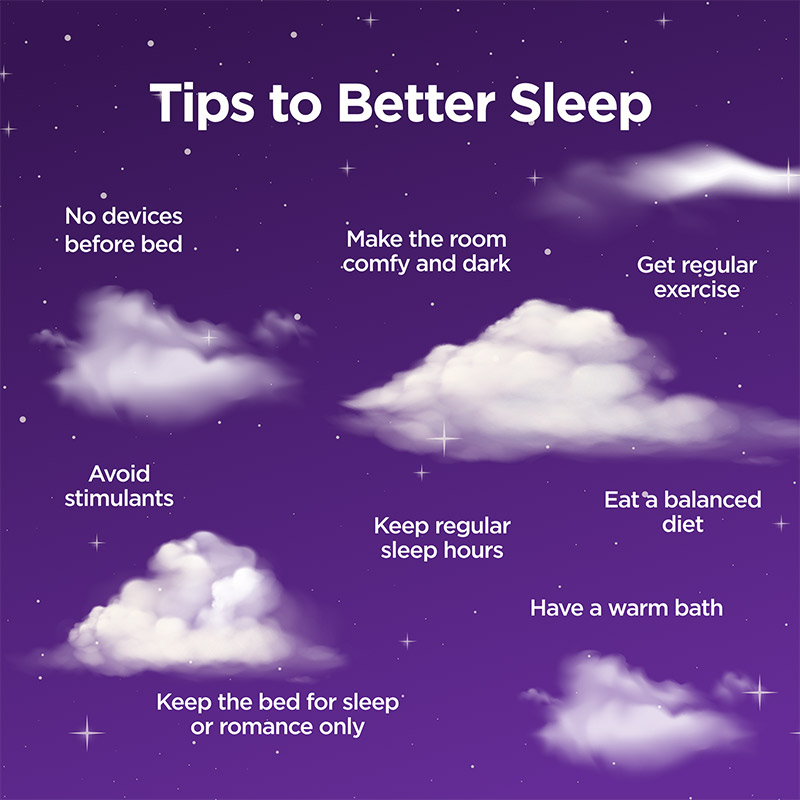 6. Spend time in nature
We understand that the temptation to sit around binging TV or movies is strong, but we highly recommend that you don't spend your entire break doing this. Use some of this time to get outdoors and connect with nature. Research indicates that time spent in nature is connected to cognitive and mental health benefits, as well as improvements in mood and emotional well-being. Some of the benefits include increasing feelings of calm, restoring capacity for concentration and attention, and reducing irritability, symptoms of anxiety and depression, and feelings of isolation. 
Why not enhance these benefits even further by doing some physical activity in nature, such as going for a bike ride or bush walk. Physical activity is good for both your physical and mental health. Check out this article on 'How physical activity can help you manage your health while studying'.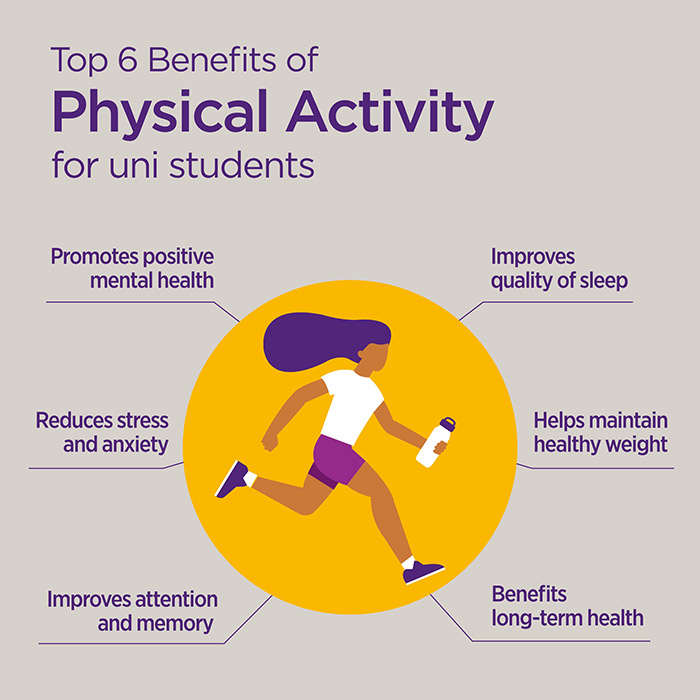 7. Don't forget to relax and unwind!
The last few weeks have likely been stressful and draining on your energy, so make sure you dedicate some time to relaxation over the break. The last thing you want is to return to uni next semester feeling like you still need a holiday! Try some of these simple relaxation strategies: