Why I loved my pharmacy rural placement
As part of his final year of his Bachelor of Pharmacy (Honours) program, Zain Langah decided to complete his last required placement in a rural setting.
Find out about Zain's professional experiences, what it was like being on placement in a rural setting, and whether he has any advice to share for current students considering their own rural placement adventures.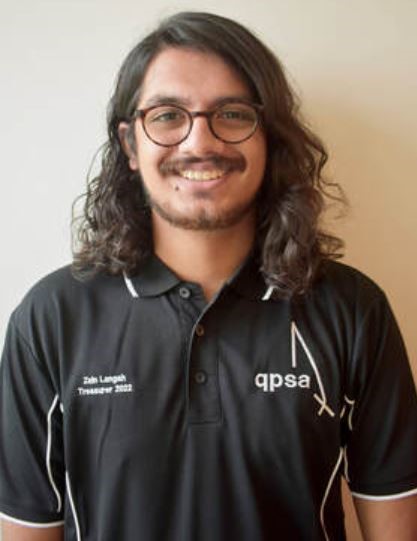 Where was your placement, and how long was it for?
My placement took place in the town of Yeppoon in Central Queensland, and it was 4 weeks of full-time pharmacy practice.
What were you expecting before you started?
I was expecting a pharmacy which had to take on additional responsibility of being one of the few pharmacies in town so what I envisioned was a placement which would provide me with a diverse pharmacy experience.
Did you have any worries or concerns going in?
My main concern was to be able to integrate and be supported within the pharmacy team in a new town with a different type of clientele and culture to which I was used to in Brisbane.
Why did you choose a rural placement?
I chose a rural placement as this was my last placement in the Bachelor of Pharmacy (Honours), and felt that if the option was there, it would be foolish to not avail a new experience for myself, which would no doubt help my overall professional development and employability.
Was rural your first choice for placement?
Absolutely!
What were you hoping to get out of it?
A unique experience from which I would be able to extract valuable insight into multiple facets of pharmacy, which I could then apply in my future practice, enriching the experience of my patients.
What did you get out of it?
Exactly what I had hoped for and more! I got myself a job offer to complete my pre-registration year in Yeppoon. I accepted this offer and am now living my life in Central Queensland.
What were some of the takeaways from living and working in the community?
I was able to gain meaningful professional relationships within the pharmacy community in Yeppoon, which is beneficial to my overall networking within the profession. Living within a smaller community helped me more appreciate the work that I was doing for the patients that I served on a daily basis.
What challenges do rural communities face? How were you able to help them with these?
In terms of health, rural communities health mainly suffer from not being able to appropriately staff healthcare facilities such as pharmacies, and this was definitely something which I was able to help them with.
What was your experience working with your host organisation?
My experience working with LiveLife Pharmacies was one of great benefit to my perspective on what a healthy work environment should look like. I enjoyed it so much that I'm continuing to work with them now in 2023.
What tasks did you perform, and what role did you play on your placement?
I performed regular pharmacy roles such as dispensing and counselling on over-the-counter and prescription medications, as well as the packing of dose administration aids. I was also exposed to other facets of pharmacy such as the destruction of schedule 8 medications, and with the pharmacy being the provider of medications to the nursing homes in the area, I was able to dispense and manage medications for nursing home residents, which was a unique experience for me.
What was your favourite experience while on placement?
My favourite experience on placement was definitely working with the customers. In a country setting people tend to be chattier and more interested about you and where you come from, and this led to many meaningful, fun, and wholesome conversations.
What did you get up to outside of work?
Outside of work I was able to try my hand at community sports and partake in trivia nights at the pub.
What's next for you?
I enjoyed my rural placement so much that I've decided to stay here in Yeppoon for my intern year in 2023!
I had a positive experience on placement, and I want it to last a whole year. The experience that I had was professionally one of the most beneficial that I had during my undergraduate degree, and those good experiences are continuing into the new year.
Would you recommend others undertake a rural placement? If so, why?
I couldn't recommend it highly enough! There is no downside to going rurally for a couple of weeks during your undergrad. Worst case scenario is you like it and you stay!
What advice do you have for students considering a rural placement?
Check what the University and other professional bodies can offer in terms of assistance on your rural placement, and go with friends! Exploring a new town with mates is always fun.
What advice to you have for those who about to undertake a rural placement?
Go in with an open mind and heart and everything will fall into place. Enjoy your placement!
Are you thinking about going rural for your placement? Explore the resources available to UQ students.