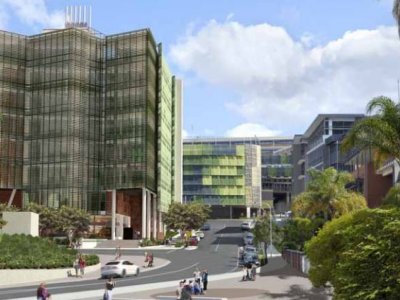 Queensland now has a new home for child and adolescent health research.
The Child Health Research Centre, a $125M facility, is located next to the Lady Cilento Children's Hospital in South Brisbane.
The Centre is the result of a partnership between Queensland Health and some of the state's leading research organisations, including The University of Queensland (UQ), the Queensland Children's Medical Research Institute (QCMRI), Queensland University of Technology (QUT) and the Translational Research Institute (TRI).
As the only dedicated child and adolescent research centre in Queensland, the Child Health Research Centre will house researchers from the current Royal Children's and Mater Children's hospitals, along with staff from partners UQ, QCMRI, QUT and TRI.
Research within the Centre will focus on childhood cancer, infectious diseases, physical activity and obesity and burns and wound repair.
The Centre, designed to accommodate more than 450 staff, has nine levels including wet and dry laboratories, pathology services and retail space in the foyer.