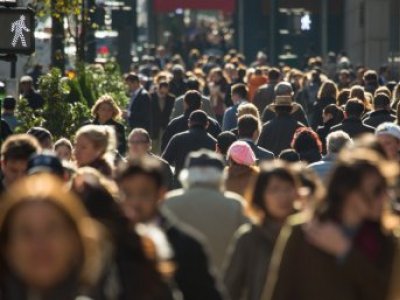 The University of Queensland's new Centre for the Business and Economics of Health has opened its doors and will host an international forum on health expenditure this week.
The centre will lead research into cost-effective healthcare solutions, and connect researchers and resources from UQ's Faculty of Business, Economics and Law, Faculty of Health and Behavioural Sciences, Mater Health Services and the Mater Research Institute – UQ.
Acting Director Professor Luke Connelly said new centre would host UQ's Global Leadership Series: Is health care a luxury?  What drives health expenditure? at Customs House on Thursday evening (23 February).
"I am delighted but not surprised the event sold out quickly, given the calibre of international speakers and the timeliness of this debate," he said.
Speakers include:
- Professor Stephen Birch, from The Centre for Health Economics and Policy Analysis at McMaster University in Canada and visiting Chair in Health Economics at the University of Manchester
- Professor Peter Zweifel, an Emeritus Professor of Economics at the University of Zurich and visiting professor to the Diplomatic Academy in Vienna
- Professor Brenda Gannon who joined the centre late in 2016 as Professor of Health Economics and is an international expert in health and ageing economics and health econometrics.
Professor Connelly, pictured, will moderate the discussion. He said Australia's ageing population was a contributor but not the main source of health expenditure growth.
"Technological innovation is the largest source of rising healthcare costs which - together with income growth, the ageing population and the widespread availability of insurance - poses a major expenditure challenge for Australia," he said.
"The Australian Treasury has projected health expenditure will increase from its current level of just over 9 per cent of gross domestic product (GDP) to more than 27 per cent by 2050.
"In the United States, health expenditure is predicted to be about 20 per cent of GDP by 2025.
"We are honoured to welcome Professor Gannon and the international expertise she brings to the centre.  Her appointment was made possible by Mater's commitment to the centre – for which we are also extremely grateful."
A donation from two UQ alumni – Fidelity Worldwide Investments Head of Australian Equities Paul Taylor and his wife Sue – kick-started the centre in 2016.
The Global Leadership Series is an ongoing program of events for UQ alumni and the community.
Media: Danielle Koopman 07 3346 0700 or 0428 884 097, d.koopman@uq.edu.au